Natanz Bombing More Effective Than Thought
Thousands of centrifuges have been destroyed.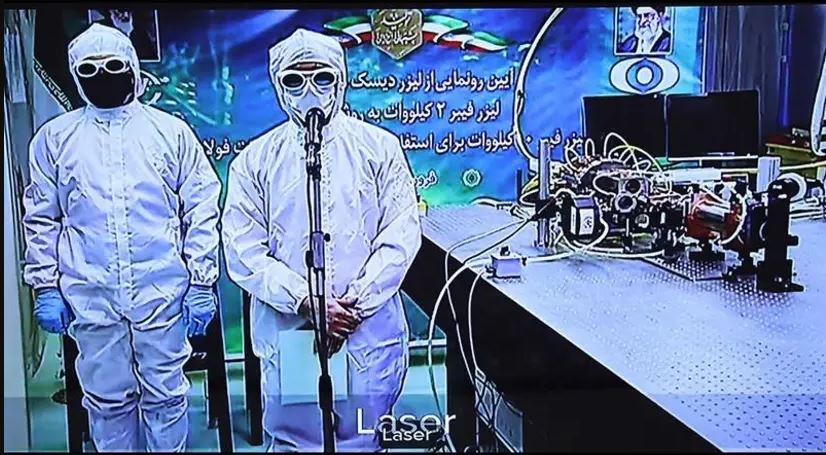 While it's very much a back burner story in the American press, the Israeli media is having a field day with the bombing of the Iranian nuclear facility at Natanz. Despite early reports that it was a cyber attack, it was almost certainly a bomb. And it did much more than some temporary damage to the power grid.
Jerusalem Post ("Natanz attack hit 50 meters underground, destroyed most of the facility"):
The alleged Israeli attack on Iran's Natanz nuclear facility targeted an electrical substation located 40 to 50 meters underground and damaged "thousands of centrifuges," Iranian officials revealed in recent days.

Fereydoon Abbasi-Davani, former head of Iran's Atomic Energy Organization, told Iranian media on Monday that the attack hit an electrical substation located deep underground and managed to damage both the power distribution system and the cable leading to the centrifuges in order to cut power to them.

The Iranian official stressed that such an operation takes years, saying "the design of the enemy was very beautiful."
Davani added that the substation was built underground in order to protect it from air and missile strikes, and that the attack was carried out either via cyber, sabotaged equipment or sabotage committed by agents.

The Jerusalem Post has learned that the attack was carried out through an explosive device that was smuggled into the facility and detonated remotely. An intelligence official told The New York Times on Tuesday that the attack took out both the primary and backup electrical systems.

Davani confirmed on Monday that the attack last July was also carried out with explosives that were smuggled into a centrifuge assembly facility at the site, with the explosives embedded in a heavy table that was brought into the facility.

Ali Rabiei, the spokesperson for the Iranian government, stated on Tuesday that the attack was "not an external attack" and that a "traitor" has been identified, adding that "the necessary measures are being taken."

[…]

Alireza Zakani, head of Iran's Parliament Research Center, announced in a television interview on Tuesday that "thousands of centrifuges" had been destroyed, damaging "most of the enrichment facilities."

Zakani additionally claimed that some equipment had been sent abroad and "returned with 300 pounds of explosives," and that explosives had been placed inside a desk, similar to Davani's claim about the attack in another facility at Natanz last July.

The parliamentarian expressed outrage that the attack had succeeded and called for uranium enrichment to be increased to 60% in response.
Considering multiple reports that the Iranians are vowing revenge on Israeli, and have even mounted some minor attacks, I'm skeptical that it was an inside job, although it's certainly possible that Mossad recruited an asset.
Prime Minister Netanyahu's predecessor offers an interesting possibility, as reported by the Times of Israel ("Olmert says Iran Natanz bomb could have been planted 10-15 years ago"):
Former prime minister Ehud Olmert said Tuesday that a bomb that caused severe damage at Iran's Natanz nuclear enrichment facility was likely placed there more than a decade ago, waiting for the right time to be detonated.

While specifying repeatedly that he had no direct knowledge of the operation, or who was behind it, Olmert said such an attack would have been the fruit of long-laid plans. He also slammed Prime Minister Benjamin Netanyahu, blaming him for a series of leaks to Israeli and foreign media that attributed the strike to Israel's Mossad spy agency.

Iranian officials on Tuesday confirmed that the blast at the site caused significant harm, damaging or destroying thousands of centrifuges. Iran has blamed Israel, calling the attack an act of "nuclear terrorism."

"I don't know what happened there, who set it off, if it was planted in that year or another, 10 years ago or 15, I don't know," Olmert told the Ynet news site in an interview.  "If these things happened, I can think of all sorts of operations that could have caused this, and it is possible the foundations for this were laid a long time ago."

Olmert was prime minister between 2006 and 2009, famously overseeing Israel's bombing of a Syrian nuclear reactor. The development of the Stuxnet virus that attacked Iran's nuclear program and has been blamed on Israel and the US, was also reportedly developed during his time in office.

"These kinds of missions, whether we carried them out or not, are not 'somebody broke in two nights ago and planted things there.' These things happen when all sorts of machines, long before they are even installed, they are already booby-trapped and waiting for the right time," Olmert said.
The timing is obviously self-serving but it's certainly quite plausible.
New York Times ("Iran Vows to Increase Uranium Enrichment After Attack on Nuclear Site") adds:
Iran said Tuesday that it would begin enriching uranium to a level of 60 percent purity, three times the current level and much closer to that needed to make a bomb, though American officials doubt the country has the ability to produce a weapon in the near future.

Deputy Foreign Minister Seyed Abbas Araghchi, Iran's top nuclear negotiator, did not give a reason for the shift, but it appeared to be retaliation for an Israeli attack on Iran's primary nuclear fuel production plant as well as a move to strengthen Iran's hand in nuclear talks in Vienna.

The Israeli attack on Sunday diminishes Iran's capacity to enrich uranium to 60 percent but it is unclear for how long.

Mr. Araghchi said that Iran had informed the International Atomic Energy Agency of its decision in a letter on Tuesday.

Iran also attacked an Israeli-owned cargo ship off the coast of the United Arab Emirates on Tuesday, officials said, the latest clash in its maritime shadow war with Israel. The attack was another sign of increased tensions in the region but was reported to have caused little to no damage.
The effects on the nuclear deal remain to be seen. Israel has been adamantly opposed to negotiations and saw JCPOA as kicking the can down the road and endangering their security. And, since anything the Israelis do is likely to be perceived by Iran as having our blessing, if not our active cooperation, this ay increase resistance to returning to the table.