National Debt Has Increased $4 Trillion Under President Obama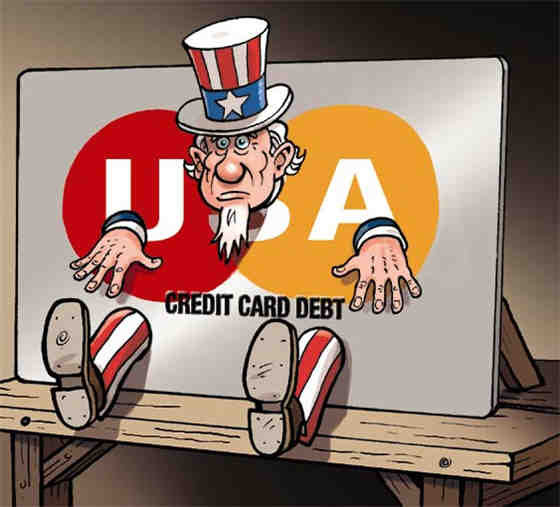 CBS News White House Correspondent Mark Knoller tells the sad tale:
The latest posting by the Treasury Department shows the national debt has now increased $4 trillion on President Obama's watch.

The debt was $10.626 trillion on the day Mr. Obama took office. The latest calculation from Treasury shows the debt has now hit $14.639 trillion.

It's the most rapid increase in the debt under any U.S. president.

The national debt increased $4.9 trillion during the eight-year presidency of George W. Bush. The debt now is rising at a pace to surpass that amount during Mr. Obama's four-year term.
The raw numbers, courtesy of the Treasury Department's Debt To The Penny Calculator, tell the sad tale:
On January 20, 2009, the total outstanding National Debt stood at $10,626,877,048,913.08.
On August 19, 2011, the number was $14,639,239,567,874.38
That's an increase of $4,012,362,518,961.3 over the 942 days of the Obama Presidency that had elapsed between those two days, or an increase of $4,259,408,194.23 per day
If that trend continues the national debt will be $16,854,131,828,872.13 at the end of President Obama's current term, and $25,292,019,461,634.69 on Inauguration Day 2017.
Currently the National Debt stands at roughly 97% of Gross Domestic Product. Does anyone want to pretend that the ratio will be the same when we're talking about $25 trillion in debt?