NBC's Rogue Sochi Starbucks
They really love their Starbucks at NBC--and not just on "Morning Joe."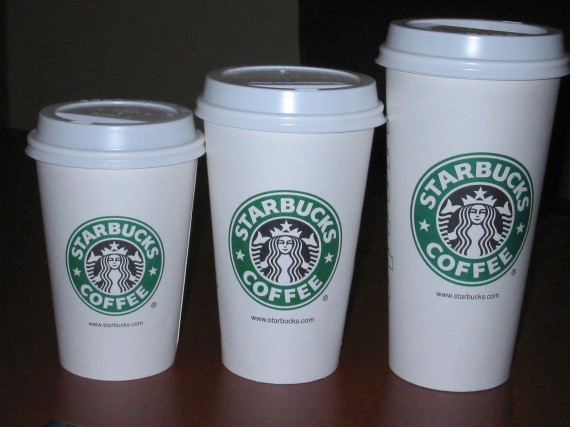 They really love their Starbucks at NBC–and not just on "Morning Joe."
WSJ ("Here's the Skinny on NBC's Olympic Latte Secret"):
Starbucks isn't an Olympic sponsor and is therefore forbidden to have an official presence here. The nearest Starbucks is about 350 miles away by car in a little-known city called Rostov-on-Don. The only branded coffee player is supposed to be McDonald's Corp., which has been gaining grounds globally with its McCafé outlets. Olympic sponsors such as McDonald's usually defend their turf more fiercely than a Team Canada goalie.

But after Mr. Glinton, a journalist for NPR, trailed the mystery cup for several hundred feet, its owner told him that he was out of luck. It came from the "office," she said—the Olympic broadcasting center where NBC has its own secret Starbucks.

The media giant, which paid $775 million for exclusive U.S. broadcasting rights for the Games, has erected the Sochi Starbucks in its cordoned-off area of the Olympic media center. Baristas serve the free java 24-hours-a-day to the roughly 2,500 people NBC says it sent here.

Bringing in the joe is a delicate exercise. NBC flies in a rotating crew of some 15 baristas from Starbucks coffee shops in Russia, sets them up with accommodations in Sochi, and pays their regular wages. As with past Games, Starbucks has gladly cooperated with the effort.

All told, the barista battalion is larger than the Sochi Olympic teams of some 57 countries.
Now, I like coffee as much as the next guy. And, unlike some coffee snobs, I like Starbucks just fine. But it's not that hard to make coffee. Then again, they're not actually serving coffee:
Though it looks like a normal outpost, the private kiosk doesn't offer the full Starbucks menu. It indulges drinkers with an array of specialty espresso and chai drinks—but no plain black coffee.
That's just not right.