CIA's Stealthy Starbucks
WaPo's Emily Wax-Thibodeaux reports that, "At CIA Starbucks, even the baristas are covert."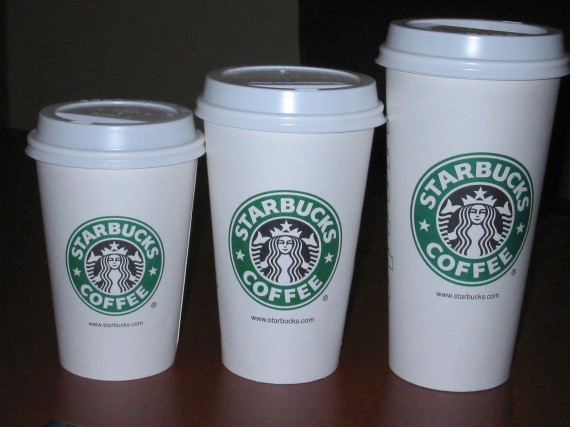 WaPo's Emily Wax-Thibodeaux reports that, "At CIA Starbucks, even the baristas are covert."
The new supervisor thought his idea was innocent enough. He wanted the baristas to write the names of customers on their cups to speed up lines and ease confusion, just like other Starbucks do around the world.

But these aren't just any customers. They are regulars at the CIA Starbucks.

"They could use the alias 'Polly-O string cheese' for all I care," said a food services supervisor at the Central Intelligence Agency, asking that his identity remain unpublished for security reasons. "But giving any name at all was making people — you know, the undercover agents — feel very uncomfortable. It just didn't work for this location."

This purveyor of skinny lattes and double cappuccinos is deep inside the agency's forested Langley, Va., compound.

Welcome to the "Stealthy Starbucks," as a few officers affectionately call it.

Or "Store Number 1," as the receipts cryptically say.

The baristas go through rigorous interviews and background checks and need to be escorted by agency "minders" to leave their work area. There are no frequent-customer award cards, because officials fear the data stored on the cards could be mined by marketers and fall into the wrong hands, outing secret agents.

It is one of the busiest Starbucks in the country, with a captive caffeine-craving audience of thousands of analysts and agents, economists and engineers, geographers and cartographers working on gathering intelligence and launching covert operations inside some of the most vexing and violent places around the world.

"Obviously," one officer said, "we are caffeine-addicted personality types. "

Because the campus is a highly secured island, few people leave for coffee, and the lines, both in the morning and mid-afternoon, can stretch down the hallway. According to agency lore, one senior official, annoyed by the amount of time employees were wasting, was known to approach someone at the back of the line and whisper, "What have you done for your country today?"

This coffee shop looks pretty much like any other Starbucks, with blond wooden chairs and tables, blueberry and raspberry scones lining the bakery cases, and progressive folk rock floating from the speakers. (There are plans to redecorate, possibly including spy paraphernalia from over the decades.)

But the manager said this shop "has a special mission," to help humanize the environment for employees, who work under high pressure often in windowless offices and can't fiddle with their smartphones during downtime. For security, they have to leave them in their cars.
Given the concentration of "caffeine-addicted personality types" and the long lines, the solution seems obvious: Starbucks Store Number 2. Then again, getting up from their chairs and wasting some time in line talking to other people who work on campus might well be a good thing.
The security protocols might seem over-the-top but are unavoidable and apply to all contractors who work in secure facilities. Baristas have no need to access classified materials, so aren't eligible for a security clearance.  I've got a security clearance but still require an escort at Langley.