Netflix Removes 1794 Movies From Library
The soft underbelly of the post-ownership society.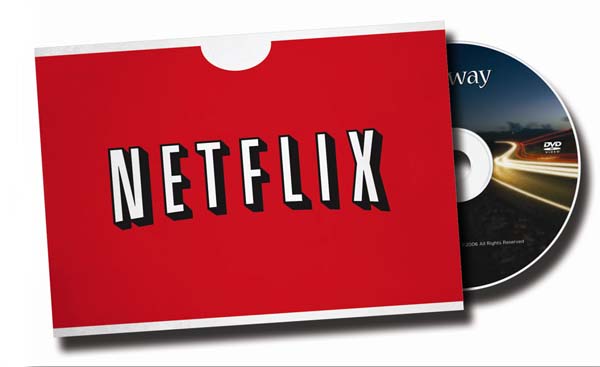 Netflix has removed nearly 2000 movies from its archives as it battles with studios for licensing.
Greg Scoblete of RealClearTechnology gives some background:
Netflix will cut 1,794 movie titles from its library today. The full list is available here.

The titles belong to Warner Brothers, MGM and Universal, which are pulling them from Netflix and instead housing them in their own subscription-based "Instant Warner Archive" which you can access for $10 a month. (Oh, and according to the Instant Warner Archive's FAQ, content can be pulled from that library as well.)

While few people are likely to miss the 1,700 culled titles (which include such classics as Deep Impact but also a couple of classic James Bond flicks), Netflix is also ending its licensing deal with Viacom, which includes content from Nickelodeon, BET and MTV. Instead, Netflix said it would try to license shows individually from Viacom to get a better deal.

As content licensing fees increase, and content owners like Warner Brothers try to cut out the streaming middle man and go direct to consumers, Netflix has responded with its own original programming as well as more exclusive licensing deals to stand out from an increasingly crowded field. Still, the loss of these titles is another reminder that streaming subscription services are a fickle beast and living in a "post-ownership" society has its drawbacks.
Slate's Sam Adams calls this "The Great Netflix Purge" and "Streamageddon." While over-dramatic, he's got a point.
It's a frustrating experience, not only because of the bait-and-switch aspect of it all but because it adds layers of complication to the home viewing experience. For all the bitching about "bundling" by cable and satellite television providers—which doubtless increases the costs of some, particularly those who never watch live sports—there's a huge convenience factor in having one subscription and one interface feed all of the content that streams through your television set. We're slowly losing that.
Currently, I subscribe to DirecTV, which provides all my regular television, including live sports and the all-important NFL Sunday Ticket package, and my whole-home DVR. Additionally, I stream Netflix through my Blu-Ray DVD player. (It can also stream from my Amazon account, YouTube, and other services but I don't actually use any of that but Netflix.) I have no interest in acquiring a separate subscription so that I can watch Warner's and Viacom's content.
We're seeing the same thing in the music industry, as most of us switch from buying CDs to streaming audio. No music service has rights to all the major catalogs, much less the minor ones. Which means you either have to subscribe to multiple services—which, in addition to being expensive is aggravating, in that you have to learn multiple interfaces and can't integrate the music between them—or do without major artists.
We could, I suppose, all go back to buying CDs and DVDs. But that strikes me as a huge step backwards. And all of this is why, aside from people being cheap, various illegal pirating services are so popular.