Nevada Election Results Could Take 'Days'
Republicans hold narrow leads for Governor and Senator but . . . .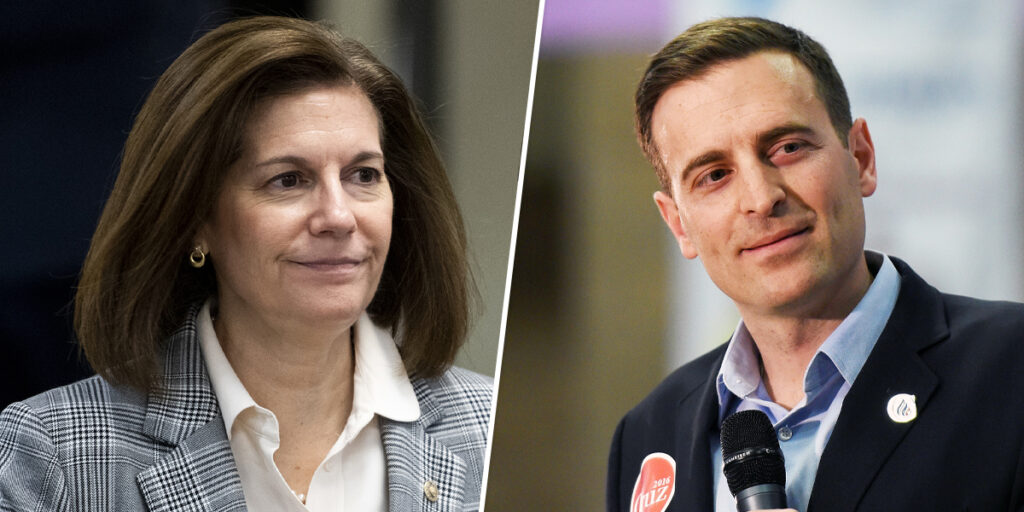 NPR ("Counting all of the votes in Nevada could take days, election officials say."):
Overwhelmed election officials in Nevada say that they have been flooded by thousands of mail-in ballots, and that it may take several days to count the votes and upload results.

Last year, the state began requiring that mail-in ballots be sent to every registered voter. While ballots must be postmarked by Election Day, they can be counted if they arrive as late as Saturday.

Elections officials have emphasized the need for patience and have not offered predictions on how quickly they will be able to offer tallies.

Jamie Rodriguez, the interim registrar of voters in Washoe County, said she was expecting roughly 16,000 mail-in ballots to arrive on Election Day. She said that those votes would not be counted until Thursday because poll workers were so behind.

"Understand that whatever results posted tonight, if there are close races, there are definitely still a large number of votes to be counted," Ms. Rodriguez said on Tuesday night.

And even the results that have come in came slowly. Nevada does not post its results until the last voter in the state casts a ballot, and the polls did not officially close until after 9 p.m. local time. Tallies did not start coming in until late Tuesday, after many contests on the East Coast had already been called.
In an ideal world, voters would have been prepared for this likelihood well in advance and candidates from both parties would be reassuring them that this is simply normal in close contests. We do not live in that world.
Thus far, both of the Senate candidates are acting reasonably:
Long waits and continuous warnings from elections officials did not prevent the candidates in a competitive race for a Nevada Senate seat from projecting confidence about their standing. Early Wednesday morning, Senator Catherine Cortez Masto, a Democrat, was slightly behind her Republican opponent, Adam Laxalt.

"We have a lot of our votes coming in all across the state, yet to be tabulated," Mr. Laxalt said on election night at a party in Las Vegas. "We are going to win this race."

"We had people voting in the snow and then the rain because they want a better Nevada and a better America," he added. "Unfortunately, we're in for a long night and maybe a few days into this week as all the votes are tabulated."

Ms. Cortez Masto was also upbeat, but made the situation clear: "We won't have results for several days."
But I have little confidence Laxalt will go quietly if the mail-in votes slowly erode his lead—which is the way to bet. While Laxalt's grandfather, the late Senator Paul Laxalt, was a relatively moderate Republican and maintained good relations with Democrat Harry Reid, who he beat to win the seat and who went on to win it after he retired, the younger Laxalt helped file lawsuits falsely claiming the 2020 election was stolen from Donald Trump. If he's willing to do that for Trump, one suspects he'll do the same for his own interests.
Even aside from the anti-democratic tendencies of one of our two major parties, it's just absurd that a modern country can't count votes faster than this. If mail-in balloting is going to be the norm, then the deadline for returns needs to be moved up so they can be counted by Election Day.
Now, it's true that some states have intentionally contributed to the problem. While many allow election officials to verify—and in some cases, tabulate—mail-in ballots as they come in, some require that they wait until after Election Day. That makes delay inevitable and practically invites distrust in our system.
Beyond that, we should almost certainly dispense with the practice of releasing partial results as they come in. Because precincts naturally vary in propensity to vote for candidates of one party or the other, the early returns are often not at all indicative of the state-wide result. But human nature is such that those whose hopes are raised when their preferred candidate has a large lead will suspect chicanery when it evaporates at the 11th hour—much less days later.