New Owner Of The Washington Post: Print Newspapers Will Be Dead In 20 Years
For a guy who just bought a newspaper, Jeff Bezos wasn't too optimistic about their future less than a year ago.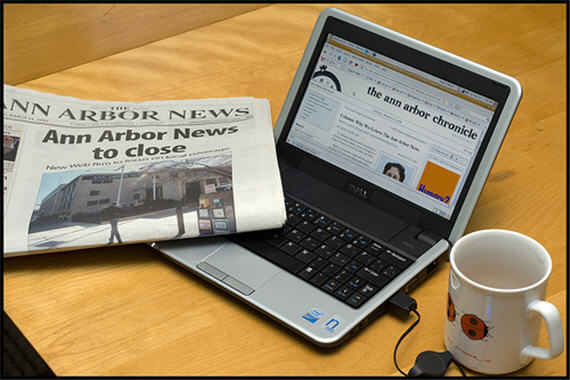 Jeff Bezos, who was announced as the new owner of The Washington Post on Monday, told a German newspaper last November that print newspapers had 20 years left:
About one thing I am certain: In twenty years there will be no more printed newspapers. If they do, maybe. Considered a luxury item that allow certain hotels, as extravagant service for their guests. Printed newspapers will no longer be normal in twenty years.

(Original text in German. Translation via Google Translate)
Like Stephen Green, I've got to think that 20 years may actually be a bit on the optimistic side. Given the speed with which the Internet has transformed the news business in general and newspapers in particular, and the fact that we're seeing newspapers in major cities like Cleveland and New Orleans go to a three day a week publishing schedule while newspapers in Chicago and Los Angeles seem unable to find viable purchasers inside of the Chapter 11 Bankruptcy of their owner. Meanwhile, the print business has a whole continues to flounder. Circulation continues to plummet, and advertising revenue has been on a similar downward trend.
The end result seems to be inevitable. Except perhaps for local and hyper-local newspapers, many of which rely on local ad revenue and free availability via the mail and at other public locations. The days of the subscription print newspaper are numbered, though. Before long, we'll see more major papers fold completely or transition to an online-only existence. Quite likely, papers like the Post and The New York Times will be able to hang on longer than some of their smaller brethren, but eventually they'll succumb as well. And I think it's a process that will largely already be complete in a lot less than twenty years.
Which just makes one wonder what kind of future Bezos, the man who transformed shopping in ways that nobody imagined before Amazon came along, has in mind for his new business property.