Newt Gingrich: I'm A Contender Because I Have The Most Twitter Followers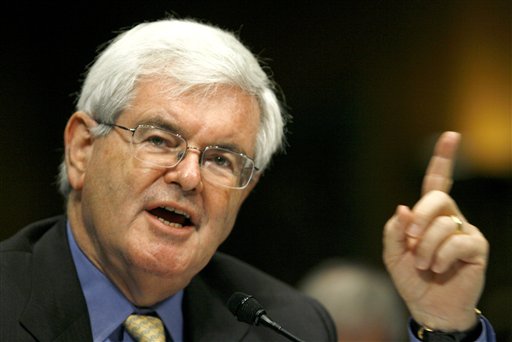 He may be doing badly in the polls, but Newt Gingrich contends that he's still a frontrunner because he's winning the Twitter follower war:
Gingrich referred to a news article that did an analysis of Twitter followers.

"And it says, 'now it's true that Gingrich has 1.3 million followers and (Michele) Bachmann only has 59,000, but she's getting more new people every week.' It turned out I have six times as many Twitter followers as all the other candidates combined, but it didn't count because if it counted I'd still be a candidate; since I can't be a candidate that can't count. So we've been a little bit like a sailing ship in the middle of a hurricane in which we are sailing straight into the teeth of the media, and that slowed us down."
By Gingrich's logic, the frontrunners for the GOP nomination should be Lady Gaga, Kim Kardashian, and (but for the fact that he's Canadian) Justin Bieber.