No. 3 House Republican Rules Out Immigration Vote This Year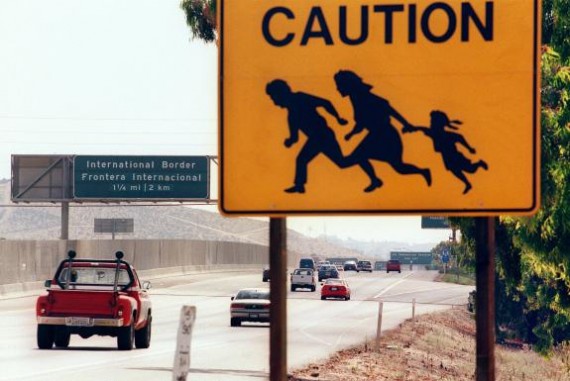 Echoing comments from other quarters, the third-ranking Republican in the House says it's unlikely that the House will take up immigration reform this year:
A top Republican lawmaker told protesters he met with in his home district in California this week that the House of Representatives would not have time this year to vote on any immigration measure.

Representative Kevin McCarthy, the majority whip, told demonstrators in his office in Bakersfield on Wednesday night that the 16 days remaining on the House calendar in 2013 were too short a window for the House to take up the complex issue. But he said he was committed to moving on immigration votes in the House next year.

The comments were reported by Angelica Salas, the executive director of the Coalition for Humane Immigrant Rights of Los Angeles, who was one of the protesters who occupied Mr. McCarthy's office for 10 hours on Wednesday. Mr. McCarthy came to the office to speak with the protesters after 11 o'clock that night. His office confirmed the conversation on Friday evening.

Mr. McCarthy's comments cemented what lawmakers were already broadly assuming on Capitol Hill. But they came after a week when an array of groups who want to see a broad immigration overhaul intensified protests across the country hoping to push Republican leaders to hold a vote before the end of the year.
As I've said before, there remains the possibility that we'll see some kind of movement on this issue from the House GOP, but it's not likely to come until some point much later in 2014 if it comes at all. To put it simply, it's going to be hard to get House Republicans to vote in favor of immigration reform as long as the threat of a primary challenge is hanging over their heads. The deeper we get into next year, once both the filing deadlines for primary challenges and the primaries themselves have passed for most of the country, then perhaps we'll see something of substance from the House. Until then, I suppose the best advice one can give to those groups trying to push the GOP in a sane direction on this issue to keep up the pressure. There will be a window of opportunity for action coming and, just maybe, they'll be able to accomplish something worthwhile.