No One Has Ever Been Elected President . . .
Earlier, I saw on Twitter that no candidate has ever lost a presidential election when leading Gallup's tracking poll this close to the election. (Mitt Romney currently holds a 1-point lead.) I haven't bothered to investigate whether that's true because, as Randall Munroe illustrates, there's a wee problem with statements like "No candidate has ever been elected president" under some set of circumstances: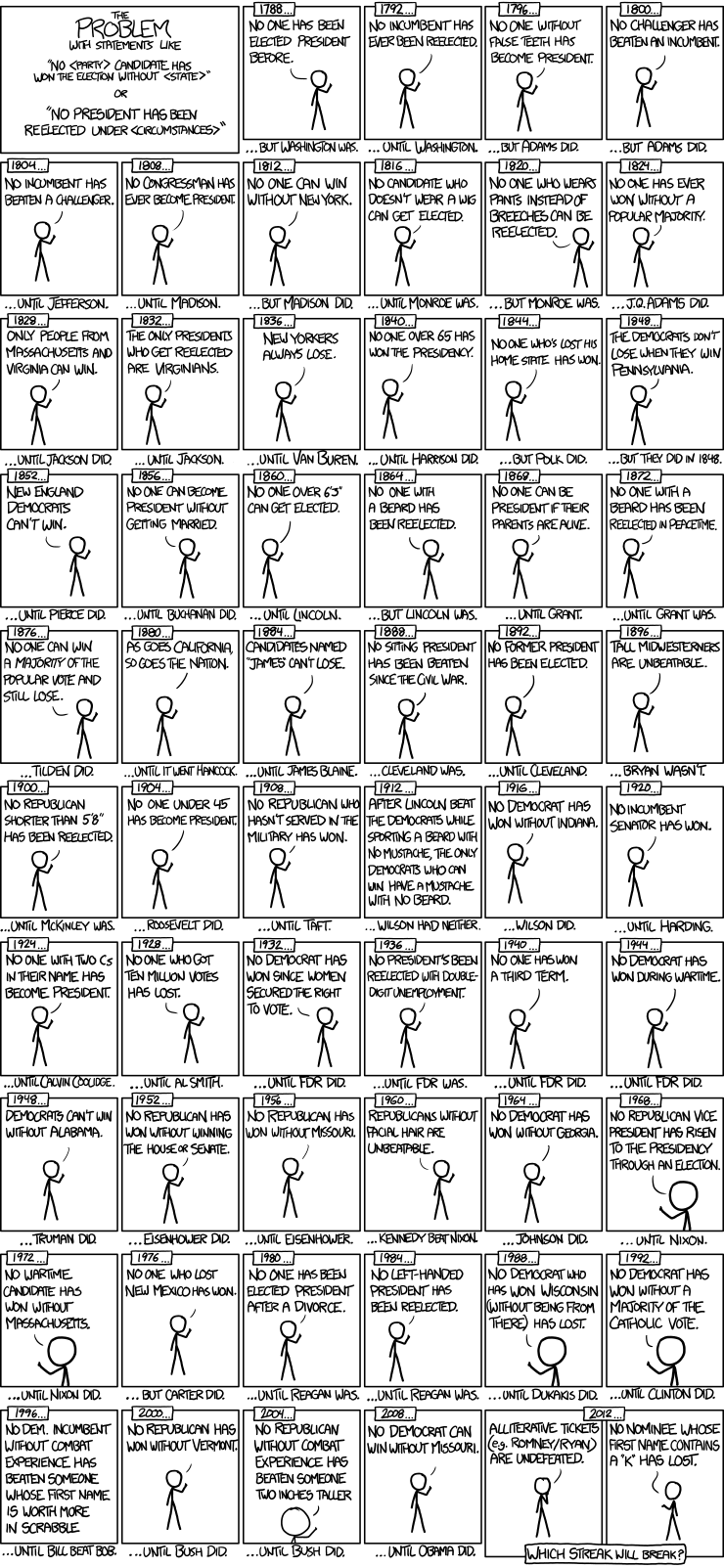 The fact of the matter is that presidential elections are rare events and are rendered even harder to study because the electoral climate has changed so much over the years that it's almost pointless to compare elections held more than half a century apart.