North Carolina Governor Pat McCrory Concedes Defeat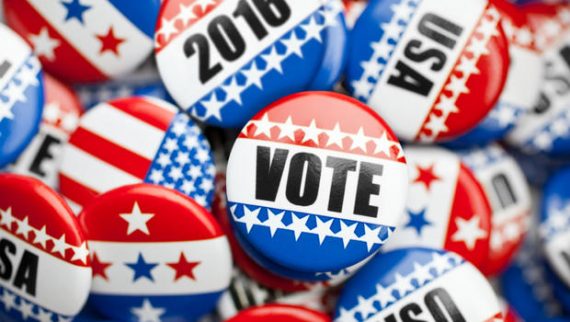 Nearly a month after Election Day, the Republican Governor of North Carolina has conceded defeat:
Republican Gov. Pat McCrory announced Monday that he's conceded the election to Democrat Roy Cooper, the state's attorney general, and will support transition efforts.

McCrory made the concession in a video message posted around noon Monday as a recount he requested in Durham County entered its final hours. Durham officials plan to finish the recount later Monday, but early results from the recount showed virtually no change in the vote tally there.

"I personally believe that the majority of our citizens have spoken, and we now should do everything we can to support the 75th governor of North Carolina, Roy Cooper," McCrory says in the video. "The McCrory administration team will assist in every way to help the new administration make a smooth transition.

"It's time to celebrate our democratic process and respect what I see to be the ultimate outcome of the closest North Carolina governor's race in modern history."

With the concession, McCrory becomes the state's first governor to lose a re-election bid. His defeat followed the nation's second costliest gubernatorial race and North Carolina's most expensive ever.

McCrory's concession comes nearly a month after Election Day, following dozens of election complaints filed by Republicans with help from the governor's campaign. The majority of them were dismissed by GOP-controlled county election boards.

McCrory referenced those concerns in his concession video, calling them "continued questions that should be answered regarding the voting process." The governor called Saturday for a State Bureau of Investigation probe into absentee ballots in Bladen County, shortly after the State Board of Elections dismissed a protest calling for those ballots to be thrown out.

Cooper had a lead of 10,263 votes over McCrory in nearly final election tallies on the State Board of Elections website Monday afternoon.

Cooper issued a written statement shortly after McCrory's concession Monday, saying he looks forward to serving as governor.

"I want to thank Gov. McCrory and our First Lady Ann McCrory for their service to our state," Cooper wrote. "Kristin and I look forward to working with them and their staff in what I expect will be a smooth transition. I'm proud to have received the support from so many who believe that we can come together to make a North Carolina that works for everyone. … While this was a divisive election season, I know still that there is more that unites us than divides us."
One of the major issues in the McCrory-Cooper race was HB2, the bill passed earlier this year by the North Carolina legislature that purported to block efforts by any localities to provide certain equal rights to LGBT individuals which McCrory primarily highlighted as an effort to stop transgender people from using any bathroom in a public building other than the one assigned to their birth gender. In reality, the bill went far beyond that and led to boycotts of the state from the NBA and a number of other businesses as well as cross-filed lawsuits from McCrory and the U.S. Department of Justice. The fate of that law is unclear since Republicans appears to have held on to control of the legislature, but it seems clear that the voting public wasn't pleased. This seems especially true considering the fact that McCrory's loss came at the same time that Donald Trump won the state by more than 200,000 votes and Republican Senator Richard Burr was re-elected, also by more than 200,000 votes. Clearly, the public had had enough of him.