Nothing is Private Anymore; Should it Be?
Our laws and social norms have not caught up to modern life.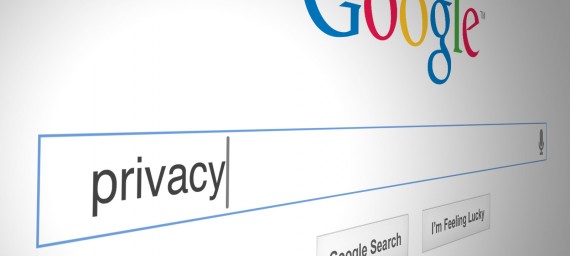 Anil Dash thoughtfully considers "What Is Public?"
It's an issue we've considered in this space before but Dash argues that the combination of vastly more once-private information being publicly available and the rise of a media ethic that treats all that information as fair game is more troublesome than most of us realize. As he rightly notes, "Everything from harassment laws to copyright battles to judicial decisions around privacy are all grounded in pre-Internet criteria of what constitutes public behavior or a public person."
He gives several examples, such as:
If an addiction recovery group decided to take advantage of the summer weather by meeting in a park across the street instead of their usual church basement, you could record the entire conversation and post it, along with photos of the group's members, on the Internet in real time. You could tag it with the names of their employers, friends and family members, to make sure no one missed it. Conversations that take place in public parks are public.
A decade or so ago, these people would have been taking a modest risk. Someone might overhear private details of their life but, unless that person happened to know them, it probably didn't much matter. Few people walked around with cameras and recording devices and even those who did had limited ability to disseminate that information in a harmful way. Now, of course, almost all of us carry around high quality video cameras everywhere we go and can upload videos to any number of social networks (YouTube, Facebook, Twitter, etc.) in near real time.
Dash argues that even information that people deliberately post on social networks ought to be considered semi-private.
[I]nside these newsrooms, there is no apparent debate over whether it's any different to embed a tweet from the President of the United States or from a vulnerable young activist who might not have anticipated her words being attached to her real identity, where she can be targeted by anonymous harassers.

What if the public speech on Facebook and Twitter is more akin to a conversation happening between two people at a restaurant? Or two people speaking quietly at home, albeit near a window that happens to be open to the street? And if more than a billion people are active on various social networking applications each week, are we saying that there are now a billion public figures? When did we agree to let media redefine everyone who uses social networks as fair game, with no recourse and no framework for consent?
As a matter of practicality, yes.
Now, I happen to think there ought to be some expectation of privacy on social networks. If someone I follow on Twitter sends me a direct message, I consider that just as private as an email. Likewise, if someone shares something on their Facebook wall to their friends, I consider that just as private as if they'd told me the same thing at a dinner party. Conversely, if you post it on open Twitter or share it with the general public on Facebook, I consider that just as public as if you'd published it as an op-ed in the New York Times.
Dash would go much further:
The conventional wisdom is "Don't publish anything on social media that you wouldn't want to see on the front page of the newspaper." But this is an absurd and impossible standard. The same tools are being used for person-to-person conversations and for making grand pronouncements to the world, often by the same person at different times. Would we say "Don't write anything in a sealed letter that you don't want to see on the front page of the newspaper" simply because the technology exists to read that letter without opening it?
I consider the analogy false. A sealed letter is intended only for the recipient; the fact that there are technologies that might violate that expectation of privacy doesn't alter it. But something posted publicly on Twitter is simply public.
Most media outlets routinely take semi-public, gray-area conversations, and the information implicitly or explicitly revealed in them, and consider them to be fodder, with no need for approval from the creators of the messages. We see the exact same behavior happening from online harassers and activists, both of whom have a name for the act: doxxing.

The phenomenon of doxxing (revealing personal information about a person online) has made clear that public information exists in a context of power and consent, and we must construct our ethics in that context. We can't do that if we are still pretending that taking information that was merely available and instead making it easily accessible is an act without any moral or ethical consequences.
Here, again, I see a false equivalency. I live an unusually public life and have done so at least since starting this blog in January 2003. By posting so much under my real name, I've deliberately created a vast "paper" trail. The things I write at OTB, post on Twitter, broadcast on Facebook, and so forth are fair game for public commentary.
Conversely, there's a lot of information about all of us that's technically on the public record that could potentially be damaging or at least embarrassing if aggregated and published. There should be professional, social, and even legal norms limiting the dissemination of that sort of information. I view that as completely different than deliberately going public and social media.
Now, Dash is right when he notes that changing terms of service and technical issues sometimes make it hard to know when you're sharing information with the public vice a limited set of invited "friends." And that massive amounts of truly private information is owned by companies like Google and Facebook that could be damaging if made public. I agree that our legal and social norms ought to be updated to reflect these realities.
Dash offers a good example:
Many smartphone users don't realize that the photos they take often include the user's geographic location hidden in the image. A regular user of a smartphone photo-sharing app who thinks she's merely revealing her fondness for latte art may not realize that she's providing a clear map of her exact location, stamped with the date and time accurate down to the second. By the standards of contemporary tech and media companies, displaying this information to the world in the form of "Here is a map showing where this person is every Tuesday at 9am " is a perfectly acceptable thing to publish about hundreds of millions of people, without their consent, because these companies consider this information public.
I think it's perfectly acceptable to spread a photograph sent on public-facing social media by a non-public figure, whether by retweeting it or whatever the equivalent would be on Tumblr or Instagram. For the most part, I'd consider it fair game for posting here and commenting on. And yet I agree with Dash that exploiting technically public but unintentionally revealed information is unethical.
Dash and I are mostly in agreement on this, too:
Ultimately, we rely on a set of unspoken social agreements to make it possible to live in public and semi-public spaces. If we vent about our bosses to a friend at a coffee shop, we're trusting that no one will run in with a camera crew and put that conversation on national TV.

And similarly, in a personal dialogue with friends online, any of us might throw in a hashtag to gather our thoughts or indicate that there's a larger context to an issue being discussed. But as we've seen with moments such as #yesallwomen, what starts as a conversation between friends or within a community can grow to be both expanded and exploited without the consent of its creator.

When people, especially those in marginalized communities, have conversations with one another online, the fact that it's possible to view those conversations might make them "public" by some definition. But certainly we can't concede that every utterance we make in the presence of others is automatically fodder for aggregation and monetization by media and tech companies, without our consent or even the opportunity for remuneration. But while the ethical issues of, for example, outing victims of sexual assault in a media story without their consent has been discussed, there are far less dramatic circumstances that should still be raising questions. In the rare cases when these issues are discussed, the framing predictably becomes about a definition of "private", rather than what our obligations are around something that is public.
My conception of social media, notably Twitter, as inherently public comes from the way I use it. Initially, I joined Twitter entirely for the purpose of promoting and generating traffic for this blog. Over time, I actually came to see the social value of it—having conversations with people I'd never come into contact with, much as I do with the comment section here at OTB. But, for the most part, the people I converse with on Twitter are other public intellectuals—academics, think tankers, journalists, and the like.
Further, both my sense of what's interesting and my sense of fair play are such that I treat statements on social media about matters of public policy, events in the news, and issues within a person's field of expertise differently than I do random declarations about people's daily lives. So, if a Georgetown professor known for making outrageous statements in public makes one on Twitter that I think genuinely represents her view on the matter, I think nothing of including that quote in a blog post or op-ed.  Conversely, I treat someone grousing about an annoying colleague or "joking" about their need for a stiff drink to get them through the day the same way that I'd treat it if they'd told me that over cocktails after a work event.
And maybe that's what Dash is getting at. Journalists and others should consider the spirit in which the "public" posting was intended before taking that information Really Public, especially when they're dealing with people who aren't otherwise public figures. Indeed, they used to do that even with very public figures, up to and including the president of the United States. It was understood that, even for people living very public lives, not every word out of their mouth was meant for public consumption—even if a reporter was right there to here it. That was especially the case for those granted intimate, continuous access, such as riding along with the candidate for days on end on the campaign bus.
So, practically speaking, we should understand that everything we say on social media is public and therefore be cautious. But, as members of a civilized society in which social media is now part of most of our realities, we should understand that not everything that gets said on social media was meant for The Public and therefore be thoughtful.