NPR Defunding Bill Violated 72 Hour Rule
The NPR vote was nothing more than political theatrics--and it violated a GOP campaign promise to boot.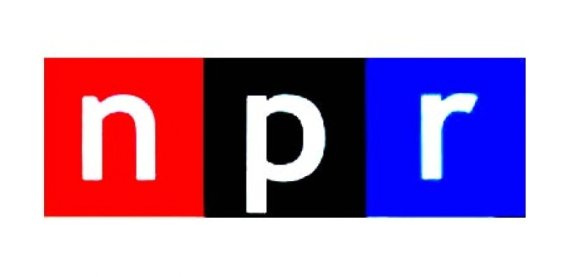 Back when Speaker Boehner was campaigning to be Speaker, he said things like this (source):
"If you will help me elect a Republican majority this November." Boehner promised, "we will be open, we will be transparent and we will listen."

Boehner promised that Republicans would "post every bill online for at least 72 hours before it comes to the House floor for a vote."
And, once the GOP took control of the chamber, this became a rule of the chamber.  It was part of the vaunted "Read the Bill" movement that was popular in some GOP quarters during the previous Congress.
However, it appears that the NPR defunding measure violated that rule.  Via CNN:  Dem. tweaks House Republicans ahead of NPR defunding vote:
Weiner objected to consideration of the bill, saying it violates a House rule, "which requires 72 hour layover of the bill and it to be electronically noticed in order for it to be considered by the House." He continued, "This bill did not lay over for 72 hours. It was noticed at 1:42 p.m. on Tuesday. Therefore it has to wait until 1:42 on Friday to be in compliance with the rules of the House."
Poe responded that the rule is not predicated on a number of hours, "but rather on a number of calendar days." He said that since the measure had been electronically available online since Tuesday, that would constitute three calendar days, thus not breaking any rules.

Weiner pushed a little further asking Poe to clarify, "Did this bill age for 72 hours? Yes or no?"

The Speaker said, he would not respond to hypothetical questions.
To me, rather than some "gotcha" moment this situation mostly just underscores why choosing arbitrary timespans like 72 hours on the calendar and treating them like moral stances is problematic.   This was a rule that was going to be broken—it was inevitable.  The Obama administration had a similar lapse early on when they promised something similar about posting bills to the White House web site and then failing to follow through on the promise.
Three additional thoughts:
1)  In reference to the text quoted above:  how was Weiner's question a hypothetical?
2)  I will say that the violation of the 72 hour rule in this case underscores the ideological/partisan point-scoring nature of this action.  This was a lot more about feeding the base than it was about well, anything else.
3)  The previous point is reinforced by the fact that the Rules Committee had to be called into an "emergency hearing" to made a path for the bill to the floor.  Via The Caucus:  House Votes to Cut Off Money for NPR
On Wednesday, the House Rules Committee held an emergency hearing to expedite the bill, and it went to the floor under a so-called closed rule, which does not allow for amendments, counter to the promise of more openness made by Speaker John Boehner.

Republicans pointed out that the seven-page bill had already been debated when the larger spending bill was considered, and that the stand-alone measure was expedited so that the Republican-controlled House could be clear on its financing position.
I am philosophically sympathetic to the notion of ending subsidies to the Corporation for Public Broadcasting, although I am also sympathetic to the argument that cutting said funds will have essentially zero effect on our fiscal situation and that it could harm a valuable public good.  However, forget that deeper debate, because I really can't say that any of this looks like serious consideration of the issues—instead it looks like a situation designed to appeal to a specific set of GOP voters with the full knowledge that it will basically end here (even if it means violating a stance that was designed to appeal to that same set of voters).