NPR Hit Hard by Pandemic
Telecommuting has taken a bite out of an industry built on commuting.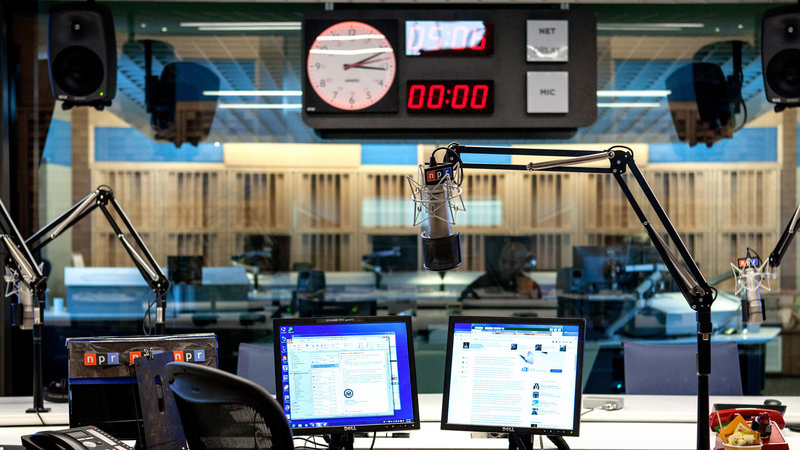 NPR ("NPR Radio Ratings Collapse As Pandemic Ends Listeners' Commutes"):
Broadcast ratings for nearly all of NPR's radio shows took a steep dive in major markets this spring, as the coronavirus pandemic kept many Americans from commuting to work and school. The network's shows lost roughly a quarter of their audience between the second quarter of 2019 and the same months in 2020.

People who listened to NPR shows on the radio at home before the pandemic by and large still do. But many of those who listened on their commute have not rejoined from home. And that threatens to alter the terrain for NPR for years to come, said Lori Kaplan, the network's senior director of audience insights.

"We anticipated these changes," Kaplan said. "This kind of change was going to take place over the next decade. But the pandemic has shown us what our future is now."

Commercial radio is experiencing, if anything, worse declines. But audience research commissioned by Kaplan indicates that NPR's audience is disproportionately made up of professionals who are able to work from home and who are interested in doing so even after the pandemic subsides.

"We're experiencing a sea change," Kaplan says. "We're not going back to the same levels of listening that we've experienced in the past on broadcast."
The news is not all bad. In addition to spikes in a handful of market, NPR is making up for some of the decline elsewhere:
Ironically, this larger plunge in radio listenership has occurred even as a record number of people are turning to NPR for news and other content. More than 57 million people now consume the network's offerings each week, whether on radio or its various digital platforms. That's a rise of nearly 10% from last year, despite the severe drop in the broadcast audiences. Podcast downloads and the usage of NPR's listening apps are up nearly a quarter, and there is a 76% increase in users of NPR.org as more people access the network's content from home.

Additionally, for the first time, NPR is on track to make more money from underwriting on podcasts than on its conventional radio shows, according to CEO John Lansing. That dynamic had been projected to occur before COVID-19 hit U.S. shores.

In an interview, Lansing said this year's revenue from podcasting will likely be slightly greater than last year's earnings. Yet that growth will not make up for the projected $23 million drop in total sponsorship this year, driven by losses on the radio side, he said.
Even before the pandemic, I'd largely stopped listening to radio. NPR and other talk radio was a staple of my life going back at least to my grad school days—almost thirty years ago. But the advent of micro-targeted alternatives gradually displaced radio.
For a while, I subscribed to satellite radio. But, even on ostensibly targeted channels, there was too much content I didn't care for. And commercials.
For at least three or four years now, my commuting and exercise entertainment has alternated between podcasts and streaming music. But, without 90-odd minutes of commuting a day, I'm certainly consuming less of both.
There's also this:
NPR's research revealed recommencing commutes would boost back audience the most. Yet a significant minority of public radio listeners said they would tune in more often if NPR shows offered a greater variety of news coverage, beyond the coronavirus, recent protests for social justice and the election.
There are outstanding podcasts that I used to listen to as soon as they dropped that I've largely abandoned because of this. There's only so much "Trump is awful," "people are dying everywhere," and "institutional racism" one can absorb and remain sane. At some point, it's all the same.
My co-blogger, Steven Taylor, introduced me to the NYT's "The Daily" podcast some time back. And it's frequently outstanding. But it's pretty much those topics every day for weeks, often with a hyper-anecdotal focus. Apparently, even they're getting tired of it, as they're starting to offer re-runs instead of new programming.
None of these developments are surprising. National Public Radio rebranded themselves as "NPR" a decade ago precisely because "radio" was less and less a focus of their business model. They adapted superbly to the podcast world and produce many fine shows. And even their old radio shows tend to drop as podcasts slightly later.
But, as blogging and other online content flooded the market and made selling magazines and newspapers more difficult 15-20 years ago, there are so many high-quality podcasts catering to niche tastes that I don't know we even need NPR anymore.