NRA's Post-Parkland Tone Deafness
Personal attacks on teenagers whose friends were murdered is a strategy sure to backfire.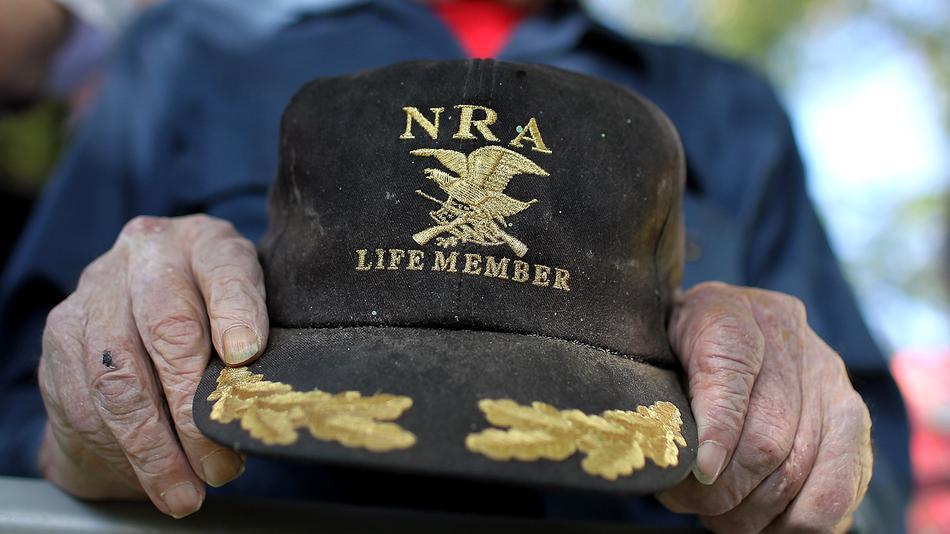 The National Rifle Association has managed, through a combination of lobbying and persuasion, to ward off significant gun restrictions in the wake of dozens of mass shootings that captured the national attention. Their handling of the post-Parkland protests, however, has been anything but politically savvy.
WaPo ("NRA host taunts Parkland teens: 'No one would know your names' if classmates were still alive"):
As they've stepped out of the hallways of Marjory Stoneman Douglas High School and into the national spotlight, the Parkland, Fla., teenagers have become Twitter influencers, TV news show mainstays and the stoic-faced subjects of a Time magazine cover.

But they've also increasingly become targets: Their most prominent critics are people who see them less as survivors of a tragedy and more as pawns in a larger effort to influence gun policy.

The latest attack came from Colion Noir, a host on NRATV who took to the airwaves on the eve of the Parkland teens-led March on Washington, telling them: "No one would know your names" if a student gunman hadn't stormed into their school and killed three staff members and 14 students.
While true that these students are getting a national spotlight because their friends were murdered, it's an incredibly callous and stupid thing to say. Especially when the students would certainly prefer that their friends hadn't been murdered, obviating the impetus for the protests.
"To all the kids from Parkland getting ready to use your First Amendment to attack everyone else's Second Amendment at your march on Saturday, I wish a hero like Blaine Gaskill had been at Marjory Douglas High School last month because your classmates would still be alive and no one would know your names, because the media would have completely and utterly ignored your story, the way they ignored his," Noir said.

Colion Noir is a pseudonym for Collins Iyare Idehen Jr., a lawyer and gun rights activist from Houston who has nearly 650,000 subscribers on YouTube. The man he references, St. Mary's County Sheriff's Deputy Blaine Gaskill, is the 34-year-old SWAT-trained officer who engaged a teenager who shot his ex-girlfriend at Great Mills High School in Southern Maryland. Noir and others have said Gaskill's intervention illustrates that the solution to school gun violence is more "good guys with guns."
That's a rather nonsensical argument. It would be near impossible logistically to have SWAT-trained officers patrolling every school in America, let alone in sufficient quantity to spot potential spree shooters ahead of time. And, even with Gaskill's presence, a 16-year-old girl is dead and a 14-year-old boy severely wounded.
Noir is the latest of a growing number of people who've criticized the teens. An aide to a Florida legislator was fired after he called the school shooting survivors crisis actors who travel from tragic place to tragic place making impassioned but bogus political pleas to take away gun rights. Donald Trump Jr. liked a tweet saying one of the most vocal students had been coached by his FBI-agent father to peddle "anti-Trump rhetoric and anti-gun legislation."

And several people have criticized the teens for smiling on the set of CBS's morning news show, saying the students were "posing for the photos like they are partying rock stars."

But Noir accuses the teens of being downright un-American in creating a march he says is designed to promote stripping others of their Second Amendment rights.
It's perfectly reasonable to argue that the rights of gun owners, 99+ percent of whom are law-abiding, should not be taken away in overreaction to tragedy. Dave Schuler does just that:
Have you noticed that the solutions to school shooting being proposed by the young people who will be marching this weekend are maximalist ones that impinge upon other people's freedoms and force other people to change their behavior rather than more narrowly tailored changes that impinge on their own freedoms and cause them to change their own behavior?

I'm in favor of ending or even curtailing school shootings. If we really wanted to accomplish that, we'd be looking at solutions like metal detectors at school entrances, guards, and searching those who enter schools rather than disarming millions of people who are merely exercising something they consider a fundamental right and will never go into a school and shoot them up.
But attacking the teenagers themselves? That's simply tacky—and a strategy sure to backfire on the NRA and its supporters.