Obama: If I Were Weiner, I Would Resign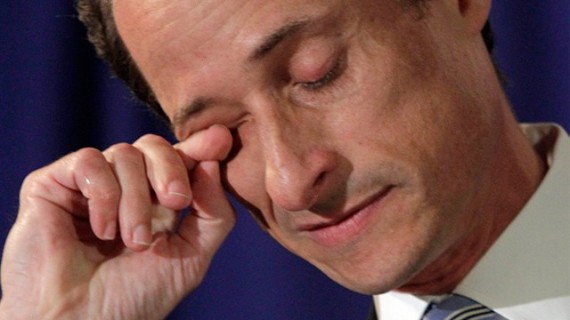 The pressure on Congressman Anthony Weiner to step down continues to mount:
In an exclusive interview with TODAY's Ann Curry, President Barack Obama said that if he were Democratic Congressman Anthony Weiner right now, he would resign in the wake of the scandal in which Weiner admitted to sending explicit photos of himself to women online.

"I can tell you that if it was me, I would resign," Obama told Curry.

Weiner has been the talk of the nation since he was caught sending lewd photos of himself to various women on multiple social media platforms, prompting the head of the Democratic National Party to call for him to step down and House Democratic leader Nancy Pelosi to demand an ethics committee investigation.

"When you get to the point where, because of various personal distractions, you can't serve as effectively as you need to, at the time when people are worrying about jobs, and their mortgages, and paying the bills — then you should probably step back," Obama said.
Video:
Visit msnbc.com for breaking news, world news, and news about the economy
Weiner remains in rehab somewhere, and some reports say that he's told fellow Democrats that he wanted to talk to his wife in person before making a decision about resigning. She returns to the country on Wednesday from an overseas trip with Hillary Clinton. Whether he'll make a decision after that remains to be seen.