Obama Losing Rich Liberals
Richard Cohen reports that people like Richard Cohen have lost their enthusiasm for Barack Obama.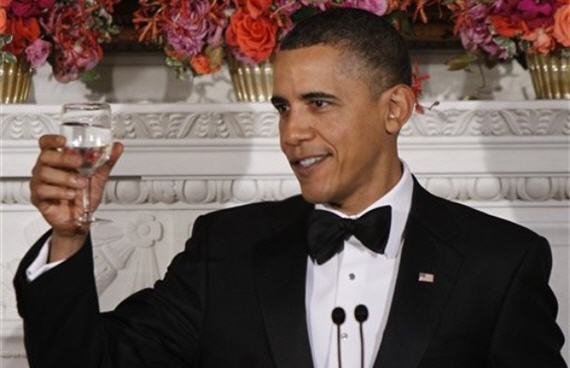 Richard Cohen reports that people like Richard Cohen have lost their enthusiasm for Barack Obama. Among those people: Richard Cohen.
Barack Obama has lost the Hamptons.

That sentence is a fat target for ridicule, I know, since the Hamptons are often reviled as the playground of the ridiculously rich and the promiscuously silly — hardly the working-class Democratic base. As is usually the case, there's some truth to the stereotype, but enough exceptions to that rule to make the White House pay attention. The Hamptons is where the Democratic energy, money and intellectual firepower of Manhattan goes for R&R. It's just not another beach.

Over the Labor Day weekend, I went to a number of events in the Hamptons. At all of them, Obama was discussed. At none of them — that's none — was he defended. That was remarkable. After all, sitting around various lunch and dinner tables were mostly Democrats. Not only that, some of them had been vociferous Obama supporters, giving time and money to his election effort. They were all disillusioned.

[…]

In general, Obama was faulted for lacking political skills. I have long held this view, citing just recently his refusal to take advantage of the Republican leadership's desire to nickel-and-dime disaster aid and instead give them the gift of scheduling his jobs speech on the night of the GOP debate. Obama held out for an hour or two and then ordered a retreat — an epochal moment in weakness, confusion and brain-dead politics. From his grave, Lyndon Johnson wept.

I grant you that the Hamptons are not America, and I grant you further that some of these people will scurry back to the Democratic fold when they have to choose between Obama and, say, Rick Perry. (Jon Huntsman or Mitt Romney is a different matter.) In the meantime, though, these opinion leaders, these political activists, these people with influence and, yes, money, have bailed on Obama — not just some of them, not just a few of them, but all of them. The early returns are in: Obama has lost the Hamptons.
While the comparisons with Jimmy Carter have been made so often that they're sort of a conventional wisdom, the better analogy is George H.W. Bush. Carter had been a genuinely bad president and became a laughingstock. That's not Obama. No, he's more like Bush: a blandly effective leader who remains widely liked but has disappointed his elite base by lack of a vigorous agenda and too much willingness to compromise.
My sense is that this is echoed at the mass level. Poll after poll shows a disconnect between Obama's job performance and personal approval. The most recent example I could find, a May Politico/GWU battleground poll, found 44% disapproval of the job he's doing as president (compared to 52% approval) but 72% approval of him as a person. A March Gallup poll found that only 36% think Obama "has a clear plan for solving the country's problems" but 61% though he was "honest and trustworthy" and 57% thought he "understands the problems Americans face in their daily lives."
Unlike Carter, Obama almost certainly won't face a legitimate primary challenge. One can't imagine an Al Gore or Hillary Clinton running against him this cycle. Indeed, while it's not completely inconceivable, he probably won't even have to deal, as Bush did, with a Pat Buchanan analogue running a nuisance protest campaign that further alienates the base.
People who are hard core Democrats–including most of Cohen's friends who summer in the Hamptons–will support Obama even against a moderate Republican. But they may not be very enthusiastic in donating money and time.