Obama Names 'Ebola Czar,' Doesn't Explain Why We Need One
President Obama has appointed an "Ebola Czar," but it's unclear why we need one when there are already people who are supposed to be in charge of the Ebola response.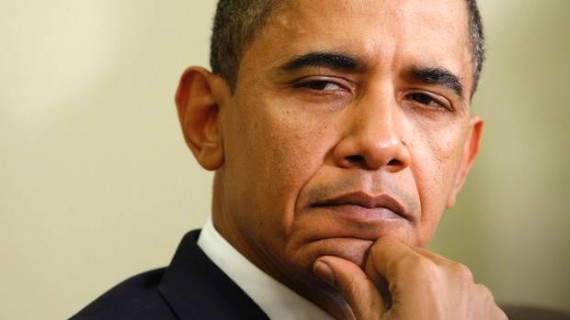 After several days in which people from various corners both political and non-political have called for more coordination of the Federal and State responses to the Ebola issue, President Obama has named a former political appointee to be his so-called "Ebola Czar":
WASHINGTON — President Obama will appoint Ron Klain, a former chief of staff for Vice Presidents Al Gore and Joseph R. Biden Jr., to manage the government's response to the deadly virus as anxiety grows over its possible spread, a White House official said on Friday.

Mr. Klain, who is known for his ability to handle high-stakes and fast-moving political crises, will be responsible for coordinating the government's overall response to the Ebola epidemic, including efforts to contain the virus in Africa and the response to its arrival in the United States.

He was the lead Democratic lawyer for Mr. Gore during the 2000 election recount, and was later played by Kevin Spacey in the HBO drama "Recount" about the disputed contest.

He served as chief of staff to Mr. Biden from 2009 to 2011, and held the same post from 1995 to 1999 for Mr. Gore.

Mr. Klain will report to Lisa Monaco, Mr. Obama's homeland security adviser, and Susan E. Rice, his national security adviser, the official said. His appointment was first reported by CNN.

The official praised the work already done by Ms. Rice and Ms. Monaco, but said that Mr. Klain would provide "additional bandwidth" in the fight against Ebola, which is important because the two women have to manage other national and homeland security issues.

Mr. Klain's role as the top Ebola official in the administration will ensure that "efforts to protect the American people by detecting, isolating and treating Ebola patients in this country are properly integrated but don't distract from the aggressive commitment to stopping Ebola at the source in West Africa," the official said.
CNN's Jake Tapper explains why the Administration picked Klain:
Klain is highly regarded at the White House as a good manager with excellent relationships both in the administration and on Capitol Hill. His supervision of the allocation of funds in the stimulus act — at the time and incredible and complicated government undertaking — is respected in Washington. He does not have any extensive background in health care but the job is regarded as a managerial challenge.

"He's strong. He's very tough," said CNN Political analyst David Gergen. "It's important in this job to be a coordinator; you have to knock heads together. He's tough enough to do that."

Gergen said that while Klain doesn't have a health care background, he does have both domestic policy and foreign policy assignments on his portfolio and both will come into play as the administration deals with Ebola.
As some conservatives have pointed out, there already is someone who is supposed to be in charge of the response to the Ebola outbreak, and that person would be Dr. Francis Collins, the head of the National Institutes of Health (NIH), who has largely ceded the public stage for public statements on this issue to Dr. Tom Frieden, the head of the Centers For Disease Control and DHS Assistant Secretary Lisa Monaco. Additionally, it has become apparent that one of the things that has led to the problems that have come to light in recent days lies in a lack of coordination among Federal agencies, and a lack of coordination between Federal and State authorities in places like Texas and, now, Ohio. The theory behind the appointment of a "Czar," I suppose, is that it will allow for some kind of central coordination of the effort through the Office of the President and put a public face on the effort that is as much about public relations as it is about actual policy. For that reason, I don't think its necessary that the person (if it has to exist at all) who fills this position needs to have a background in epidemiology or public health, but rather that they have some degree of experience in management and, preferable, the kind of executive experience needed to coordinate a wide variety of agencies across jurisdictions.
That being said, while Klain certainly has experience in government, to the extent of being Chief of Staff to two Vice-Presidents counts as experience, I'm not sure that he's the best choice for this position. The fact that his experience is purely political, and heavily so on one side of the political aisle, suggests strongly that the White House was more concerned with picking someone that they were comfortable with than the were with picking someone who would be the right fit for the job, such as, say, a retired General or Admiral or a former Cabinet Secretary of high prominence. At the least, someone with experience at running a multi-agency effort such as this would seem like a better choice. Perhaps Klain will turn out to be just what's needed for the job, but on first glance this isn't a very impressive appointment.
Leaving all that aside, it's worth pointing out that this entire idea of Presidential Czar's is really quite silly. The Constitution already names the person who is in charge of the response to the the Ebola effort to begin with, and that's the President. Federal Law has established agency heads and Cabinet Secretaries who are supposed to be in charge of their various departments. Creating a new level of bureaucracy, which is of course outside Congressional oversight or confirmation, doesn't really seem to me to add anything at all to the process. At the same time, though, the appointment of these "Czars" is nothing new, and President Obama has simply followed a custom that was laid down by his predecessors. Perhaps Klain will be what's needed to get the Federal Ebola response back on track, in which case he will have done his job. In reality, though, his position ought to be entirely unnecessary.