Obama: Oil Companies To Blame For Lack Of Drilling. No, Really
It's understandable that the President feels defensive about gas prices, but that's no excuse for trying to sell the public a bill of goods.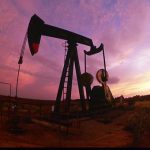 With gas prices skyrocketing even as the administration appeals a federal court order that it must actually act on drilling permit applications, it's understandable that Obama feels a bit defensive about the subject. But the line between everyday spin and complete nonsense is not a subtle one.
There is more we can do, however. For example, right now, the (oil) industry holds leases on tens of millions of acres–both offshore and on land–where they aren't producing a thing. So I've directed the Interior Department to determine just how many of these leases are going undeveloped and report back to me within two weeks so that we can encourage companies to develop the leases they hold and produce American energy. People deserve to know that the energy they depend on is being developed in a timely manner.

In other words, Obama is arguing that the oil companies themselves may be to blame for the fact that there isn't more drilling. For some reason they're ignoring making a profit. It's a bizarro-world inversion of the usual complaint against oil companies — that they are reckless and all-too eager to despoil pristine lands in search of black gold.
I can claim no particular expertise in the subject of mineral leases, but I knew before I'd finished reading the first sentence of his quoted remarks what the underlying reason was. And, sure enough, IBD provides it later in the post:
But is any of this true? Technically yes, says the oil industry, but the claim is extremely misleading. As Richard Ranger, a policy analyst with the American Petroleum Institute, has explained:

"The process of looking at an area that might have oil and gas potential and narrowing your search over time and over a sequence of steps to actually producing oil and gas involves kind of casting a big net first and over time through geologic work," Ranger said. "[Y]ou prioritize some over others, you may be lucky on those first ones you drill, you may not — then you drill prospects further down your priority list."

Ranger also explained it's not always a cut-and-dried situation. Some areas will have oil and gas, some won't and some might have it, but it may not be economically feasible to pump it out of the ground.

"When you drill, you have results that are either sufficient oil or gas to allow production or a dry hole or somewhere in between where you think we may have production but we may need some further work to determine whether this formation, this target, is economic to produce. Those steps consume several years from the point of leasing to a point of decision."
Of course, I knew that there are lots of leases out there not being exploited because they aren't exploitable (or because they're are listed as "nonproducing" because they're still in the 5-10 year process of being developed) because, as IBD notes, this talking point has made the rounds before.
Either Obama is so completely ignorant of the relevant facts that he had no business making this speech or he knew that this assertion was "extremely misleading" before he made it. And, frankly, it beggars belief that the President of the United States is unaware of this rather basic point about the subject*. Determining which is the case here is left as an exercise for the reader.
UPDATE: Obama also repeated Interior Secretary Salazar's claim from last week that oil production in the Gulf of Mexico "remained at an all-time high." Turns out this is also an attempt to mislead by carefully selecting how to frame facts, this time by referring to "rigs in the Gulf" but eliding over how many are actually, you know, producing. So, even if we assume the numbers of rigs he claims are present is accurate, this "political sound bite" (to borrow the President's phrase) is designed to create a patently false impression.
UPDATE: And another: Obama's claim that the US "has only 2-3% of the world's oil reserves, but consumes 25% of global production" is "deliberately designed to mislead."
Geologists and engineers make estimates of petroleum resources, the total potential future recoverable quantity of oil and/or gas. Right now, the U.S. has considerable potential resources in places like the Outer Continental Shelf, ANWR and the Colorado Oil Shale. Reserves, on the other hand, is the term applied to that subset of resources that have been proven to exist by drilling and can be recovered with existing technology. Since we've made a policy decision to keep ANWR and 85% of the OCS pristine, those resources will never be "promoted" to reserve status. Until and unless someone figures out a way to exploit the oil shale profitably (and secures the blessings of the sate and the Feds), those resources will not be counted as reserves, either. [Emphasis in the original.]
Even if one completely disregards the suggestion that NOC reporting is inherently unreliable, the attempt treating the two concepts as equivalent is pure, unadulterated sophistry. So much dissembling in one place cannot just be written off as sloppy speechwriting.
—
* Note that he is at pains to remind us mere moments later that "[e]ven if we started drilling new wells tomorrow, that oil isn't coming online overnight." Which reminds one that those opposed to drilling in ANWR a few years ago were heavily invested in the meme that it wouldn't do any good because it would take years to get any of that oil to market. As we get closer and closer to the time when that oil might've been flowing and still have the same problems, the short-sightedness of that talking point is even more obvious than it was then. and yet, we're still hearing it.