A Magic Formula for Gas Prices?
Is there a magic formula to fix soaring gas prices? A Washington Examiner editorial claims to have found it.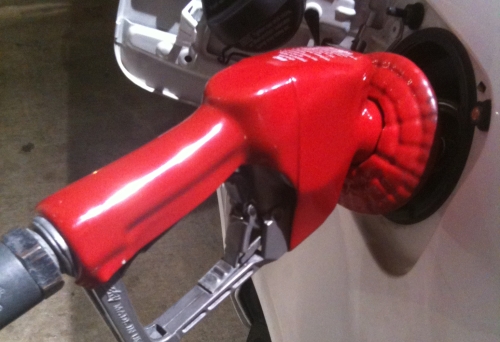 The Washington Examiner has an editorial which states the following:  There is a 'magic' formula for lower gas prices
"There is no magic formula to driving gas prices down," President Obama told a Pennsylvania crowd earlier this month. Although he was literally correct that there is no magical concatenation of words involved, there is a formula. It involves either persuading Obama to reverse his opposition to significant expansion of domestic energy production, or replacing him in the Oval Office in November 2012.
I will state for the record that I am not opposed to more drilling and in some cases think that we should have been more actively pursuing more drilling for years.  However, having said that, the above paragraph is utter nonsense.
First, even if drilling started today, the effect on price would not be seen for a while.  I am not well versed in the intricacies of the oil futures market, but it seems to me that it would take more than just the president changing his position on drilling to create much of an effect on price.
Second, there is the ongoing question of exactly how much potential oil we are talking about.  The degree to which it would affect the price at the pump substantially is questionable.
Third, the editorial seems not to understand the problem is massive increases in demand in places like China.  In other words, global price has not shot up because of unwillingness to drill in the US.
Fourth, even if Obama was defeated in 2012, these policies writ large are unlikely to change.  One might recall, for example, that drilling in ANWR was blocked with a Republican in the White House.   Further, many of the offshore drilling bans are state-based (see, e.g., Florida and California).  Yes, Obama installed a moratorium on deep water drilling after the BP oil spill (a move likely, I would argue, by any occupant of the WH at the time).  However, to pretend that that moratorium is responsible for high oil prices is absurd on its face, regardless of what else one may think of the policy.  Indeed, despite the numbers cited in the piece, it should be noted that the current surge in prices did not take place in concert with the moratorium, but rather because of unrest in North Africa and the Middle East (and in the context of global economic recovery and therefore increased energy demands).
Understand:  my point here is not defend the Obama administration's policies on drilling, but rather a response to simplistic reasoning on behalf of the Examiners' editorial board.
As a general matter I will say that while more supply would be good, let's not pretend that we are going back to super-cheap gasoline if we increase domestic drilling.