Obama's India Trip Costing $ 200 Million A Day? Don't Believe It
The latest story being repeated by the conservative talking heads is the claim that President Obama will be spending $ 200 million per day on his upcoming overseas trip. The problem is that it's not true.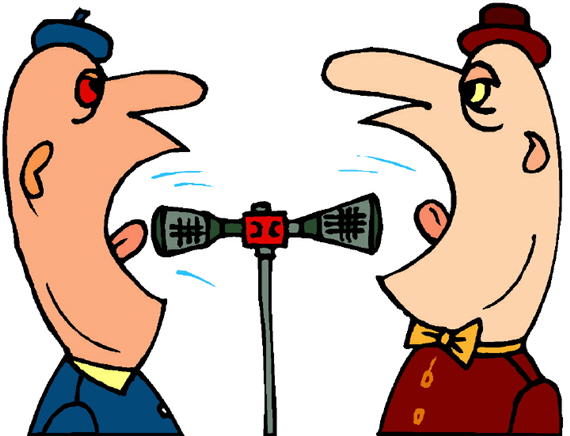 Somehow, the idea that President Obama's upcoming visits to India and Indonesia would end up costing $ 200,000,000 per day has made it's way into the conservative pundit-ocracy's zeitgeist, as this report from Fox Business Channel shows:
The charge was repeated last night on CNN by Congresswoman Michelle Bachmann, who refused to provide any evidence to support the claim when pressed by Anderson Cooper:
The figure seems to have come from a post on an Indian web site where the figure is said to be based on supposed conversations with an Indian government official. As Factcheck.org points out, though, the figure makes absolutely no sense:
This story has spread rapidly among the president's critics, but there is simply no evidence to support it. And common sense should lead anyone to doubt it. For example, the entire U.S. war effort in Afghanistan currently costs less than that — about $5.7 billion per month, according to the Congressional Research Service, or roughly $190 million per day. How could a peaceful state visit cost more than a war?

What else can you get for $200 million? Try the New Jersey Nets basketball team or possibly the Hope diamond — if only the Smithsonian were selling it.

The hard-to-swallow claim originated with a Nov. 2 Press Trust of India article quoting an unnamed "top official" in the government of Maharashtra (one of India's states). The source was quoted as saying that Obama's upcoming trip to Mumbai will cost $200 million per day for security and living arrangements, among other things. The story claimed that the president would be accompanied by about 3,000 people, including Secret Service agents, government officials and journalists, and will stay at the Taj Mahal Hotel — the scene of a 2008 terrorist attack.

The White House is always reluctant to discuss cost figures about presidential trips, since the bulk of the expense is for Secret Service security. Not this time. The White House press office, which said it had been flooded with queries, gave us the following statement:

Matt Lehrich, White House Office of Media Affairs:

The numbers reported in this article have no basis in reality. Due to security concerns, we are unable to outline details associated with security procedures and costs, but it's safe to say these numbers are wildly inflated.

It is always costly to move a U.S. president around the world. And in this case, the president is attending a G-20 meeting and will be accompanied by several cabinet officials. But given the dubious source of this assertion, the fact that the claimed cost exceeds the cost of a war, the flat denial by the White House and the lack of any evidence to support the claim, we'll classify this one as false.
Yea I think that's a safe bet.
Update: Another claim that's been made about this trip is that Obama will be accompanied by an armada of 34 warships, Stars and Stripes debunks that claim today:
Rumors are running rampant about President Barack Obama's upcoming trip to India, including one that he has dispatched a flotilla of 34 warships, including an aircraft carrier, to provide security while he is in Mumbai starting on Saturday.

"The measure has been taken as Mumbai attack in 2008 took place from the sea," according to a story by Press Trust of India, which did not indicate where this information came from. Nevertheless, it was the lead story on the Drudge Report on Thursday morning.

Even Teddy Roosevelt, who sent The Great White Fleet around the world, might find sending that many warships a tad excessive, so The Rumor Doctor decided to delve into the matter.

Sure enough, there are not 34 ships – and there isn't an aircraft carrier – supporting the president's trip, said a defense official, who declined to provide any information on security measures for presidential trips.

But the news editor for Press Trust of India said they stand by their story.

"Foreign media always exaggerate about presidential trips," Gordon Johndroe, former deputy White House spokesman under President George W. Bush, said in an e-mail.. "I am positive there will not be '34 warships' involved in this trip."
So, there goes that story.
Update: Glenn Reynolds shares a note from a reader whom he says makes a "good point":
I am watching Anderson Cooper and CNN's criticism of some, including Glenn Beck and Rush Limbaugh, who reported that Obama's upcoming trip to India was using 34 warships and costing $200 million per day.

Hard to believe on the face of it and many people certainly jumped the gun in reporting it and criticizing the President for it.

Sloppy reportage perhaps, but essentially the story had legs because it was believable, given the way the man spends other people's money and MIchelle Obama's expensive summer trip.

If someone reported that Charlie Sheen had been found, passed out, in a hotel room with 18 hookers, you may doubt the story, but hey, that darn Charlie, what a wild man.

Obama has a bit of a reputation too, although along different lines.
No, sorry that dog don't hunt.
The only reason this reader finds this story believable, and the only reason that people like Glenn Beck, Rush Limbuagh, and Michelle Bachmann repeated the story without bothering to discover the truth (and without pausing for a moment to consider just how illogical it was) is because it was about Barack Obama, who they despise.