Obama's National-Security Wish List
The first installment of my analysis of the National Security Strategy.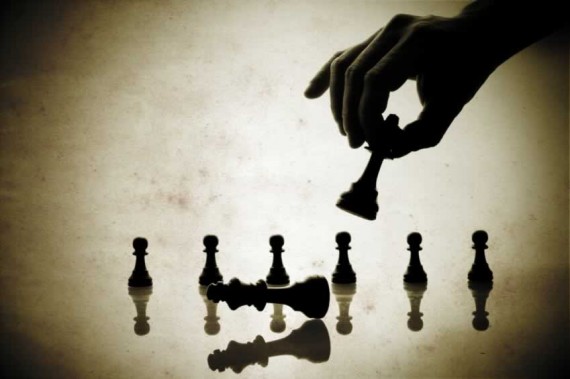 The Obama administration released a long-awaited update to the National Security Strategy Friday. I've written three pieces and am working on a fourth, discussing various aspects of it.  The first to go live is "Obama's National-Security Wish List," published by The National Interest.
It is in many ways a remarkable document, lucidly describing the foreign (and domestic) policy vision of the only global power, nodding to an enormous number of allies, partners and stakeholders. It is, however, only loosely about national security. More importantly, it's decidedly not a strategy.

Despite President Obama's assurance in the introductory paragraph that the document "sets out the principles and priorities to guide the use of American power" and his recognition that "our resources will never be limitless. Policy tradeoffs and hard choices will need to be made," he goes on to list in bullet form eight "top strategic risks to our interests" that, in their own right and as expanded upon in the rest of the document, are anything but limited or prioritized.

[…]

As with its predecessor, a recurrent theme of the document is what the president hails in his introductory letter as "an undeniable truth—America must lead." Indeed, he assures us, "The question is never whether America should lead, but how we lead."

Apparently, "never" is to be taken literally here, as the issues on which America must lead are endless. Indeed, the first section posits that "there is no shortage of challenges that demand continued American leadership." Everything from violent extremism and cybersecurity to climate change and infectious degrees to stopping the spread of nuclear weapons is on the agenda. Nor is it bounded by geography; America must lead everywhere from Europe to Asia, Africa to Latin America, from the oceans to outer space.

[…]

Again, very little of this is objectionable. Indeed, with the major exception of continuing to ignore regional realities in the Middle East and Eastern Europe—perhaps exacerbated by, but certainly not invented by, this administration—I support almost every sentence of it. But it's a wish list, not a strategy.

The president recognizes that this "is an ambitious agenda" and allows that "not everything will be completed during [his] Presidency." Understatement aside, it doesn't have to be. Our Cold War containment strategy took the administrations of eight presidents to reach fruition. But it at least outlined what was most important and helped shape funding, procurement, deployment and other key decisions. The present document outlines a better future, but gives us precious little guidance on how to get there.
Interestingly, as I argue in a piece I finished drafting minutes ago and that should publish tomorrow, President Obama himself is a much more nuanced strategic thinker than shown in the document. But this was a missed opportunity to put that vision down on paper. Given that it serves as the basis for crafting our National Defense Strategy and dozens of other policy documents across the interagency, that's a problem, indeed.