Obama's New National Security Team?
While no official announcements have been made, President Obama's second term national security team appears to be taking shape.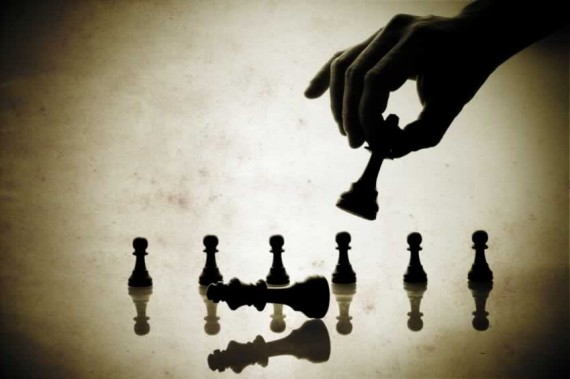 While no official announcements have been made, President Obama's second term national security team appears to be taking shape. If reporting is right, it looks to be a solid group.
We know for sure that Susan Rice won't be Secretary of State; she's withdrawn her name from consideration, either on her own or not. Most likely, though, she'll get an excellent consolation prize: National Security Advisor. The likes of Henry Kissinger and Condi Rice have been quite influential, indeed, in that post–and it's one that doesn't require Senate confirmation, since it's part of the White House staff, not the cabinet.
This strikes me as a good thing.
I'm torn on the Benghazi controversy. On the one hand, it's fabulously stupid: The United Nations ambassador has as much to do with the security of US embassies and consulates as I do. On the other hand, she was inexplicably sent on a tour of the Sunday morning talk shows to parrot a set of talking points that were known to be untrue. If she knew they were untrue, that's simply untenable. If she didn't, it doesn't speak well for her, either.
Beyond that, though, the evidence is mounting that, as Dan Drezner observed several days back, that "Rice simply isn't a that good of a diplomat." Oh, she's a highly intelligent foreign policy wonk. But she seems not to play well with others and she botched her Senate goodwill tour so badly that even Susan Collins came out against her. As National Security Advisor, she can be just as influential–if not more so–than any Secretary of State, presuming she has the president's confidence.
Rice's elimination from the Secretary of State job is John Kerry's gain. He's the chairman of the Senate Foreign Relations Committee and a thoughtful foreign policy thinker. He's also someone who seems to have a natural diplomatic flair. (In the spirit of full disclosure, I should note that I had grave doubts about Hillary Clinton in that regard; while she's had some bad moments, I was largely wrong.) And Senate Republicans have already signaled, quite loudly and publicly, that Kerry would sail through the confirmation process.
Finally, former Republican Senator from Nebraska Chuck Hagel had widely been rumored to be a top candidate for both the Secretary of Defense and CIA Director posts. This afternoon, Bloomberg broke the news that Hagel passed the vetting process for SECDEF and "may be nominated as soon as this month." That report has been widely circulated by other reputable media outlets, although NBC's Chuck Todd counters that "the administration says it has made no final decision yet and that no nominations for the Cabinet will be announced this week."
Now, Hagel is my boss' boss, so it would be awkward, to say the least, for me to comment on the merits of his appointment. Nor, I should make crystal clear, do I have any inside information on this; I know as much as any interested foreign policy wonk who reads the papers and no more.  But regular readers know my inclinations on national security policy and there's considerable overlap between my views on the major issues of the day and his. WaPo's Max Fisher has an excellent roundup, for example, of Hagel's public statements on Iran, which are both unconventional and differ very little from my own.  (I would note that the overlap is almost entirely coincidental; there's a pretty wide range of views on this and other foreign policy issues in the building.) I'd like to think it's a function of combat veterans tending to be less war happy than those who've never been in harm's way but, then, there's John McCain.
FP's Joshua Keating, meanwhile, argues that nominating Hagel would "signal" that "the administration is sticking with the plan on Iran." But that strikes me as reversing cart and horse: Barack Obama has just been easily re-elected as commander-in-chief. The presumption should be that he's going to stick with the policies of his first term. While SECDEF is indeed a major policy player, it's inside the building, not on which wars we fight. As Dave Weigel notes, Hagel's on-the-record remarks about the "bloated" DoD budget—in direct contravention of Panetta's whinging about the devastation of cutting but to pre-9/11 spending levels that would still put us spending more than all our allies and potential enemies combined—that's most interesting, not his views on intervention.
Daniel Larison indirectly points to the other interesting aspect of the nomination, should it come to pass: the fact that he's "another Republican internationalist." Some Democratic pundits have been quite agitated that Democratic presidents have a propensity to nominate Republicans to the Defense post, sending the message that Democrats are incapable of managing the nation's Defense establishment. Now, as a moderate Republican, I find that rather silly.  Bill Clinton nominated Bill Cohen, a liberal Republican from Maine. Barack Obama kept Bob Gates, a career public servant whose star ascended first in a Republican administration, on as SECDEF. And, now, Obama is rumored to be nominating Hagel, a moderate Republican who is at odds with his party's foreign policy establishment. But Clinton had two Democrats–Les Aspin and William Perry–running the Pentagon prior to Cohen and Obama nominated Leon Panetta, a staunchly Democratic politician, to succeed Gates and might well have kept him on if he weren't eager to retire. At any rate, all three of the Republicans who would have served under Democratic presidents in this scenario are of the same cloth: moderates who are more loyal to country than party.
We still don't know who will be CIA Director but, while it's still an important job even though he no longer wears the Director of Central Intelligence hat, it's typically not one with a major policymaking role.