Oh Lord Won't You Buy Me A Gulfstream G650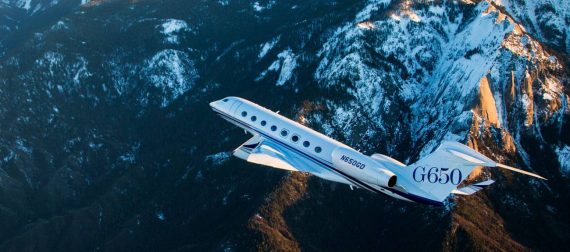 Megachurch Pastor Creflo Dollar tells his followers that the Lord God wants him to have a private jet:
The ministry of a prominent Georgia megachurch pastor and evangelist who teaches that God wants to bless the faithful with earthly riches is seeking donations to buy a luxury jet valued at more than $65 million.

The website of Creflo Dollar Ministries asked people Friday to "Sow your love gift of any amount" to help the ministry buy a Gulfstream G650 airplane. Dollar and his wife, Taffi, are co-pastors of World Changers International Church in College Park, just south of Atlanta.

Dollar is one of the most prominent African-American preachers based around Atlanta who have built successful ministries on the prosperity gospel. Ministers in this tradition often hold up their own wealth as evidence that the teaching works.

The ministry's current plane, acquired in 1999, was built in 1984, has traveled more than 4 million miles and is no longer safe, spokesman Juda Engelmayer said. On a recent trip overseas, one of the engines failed, but the pilot was able to land safely and no one was injured, the ministry's website says.

"(W)e are asking members, partners, and supporters of this ministry to assist us in acquiring a Gulfstream G650 airplane so that Pastors Creflo and Taffi and World Changers Church International can continue to blanket the globe with the Gospel of grace," the ministry's website says.

Gulfstream's website lists an asking price of $67,950,000 for a G650 with a flight record of 1,616 hours and 625 landings since it entered service in mid-December.
And, yes, apparently Dollar really is his last name. It seems appropriate.
At least Janis Joplin only wanted a Mercedes Benz:
Photo via Gulfstream Aircraft