Ohio Judge Finds Probable Cause For Murder Charges In Tamir Rice Case
A Judge in Cleveland has found that there is probable cause to charge a Cleveland Police Officer with murder in the death of Tamir Rice, but that is hardly the end of the matter.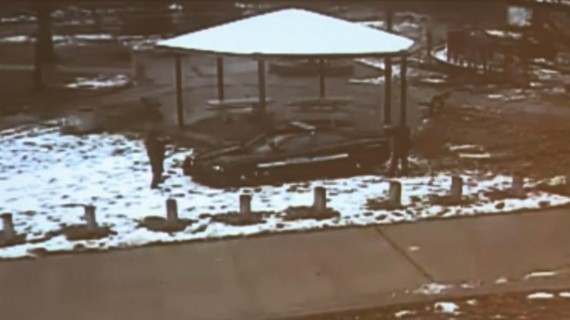 After a somewhat unusual legal proceeding that essentially amounted to an effort by community activists to bypass the Cuyahoga County District Attorney, at Judge in Cleveland has found that probable cause exists to charge the Cleveland Police Officer who shot and killed 12 year-old Tamir Rice with murder, but it's unclear where the matter goes from here:
A judge in Cleveland ruled Thursday that probable cause existed to charge two Cleveland police officers in the death of a 12-year-old boy, Tamir Rice, but the judge also said he did not have the power to order arrests without a complaint being filed by a prosecutor.

In his ruling, Judge Ronald B. Adrine, presiding judge of the Municipal Court, found probable cause to charge Officer Timothy Loehmann, who fired the fatal shot, with murder, involuntary manslaughter, reckless homicide and dereliction of duty. He also found probable cause to charge Officer Loehmann's partner, Officer Frank Garmback, with negligent homicide and dereliction of duty.

"This court determines that complaints should be filed by the prosecutor of the City of Cleveland and/or the Cuyahoga County prosecutor," Judge Adrine wrote.

The shooting of Tamir last Nov. 22 was one of a series of killings of unarmed black males by police officers around the country that have prompted widespread protests and calls for reform in race relations and the use of force by officers. The county prosecutor, Timothy J. McGinty, has been handling the case, and although Judge Adrine's ruling is not binding, it puts added pressure on Mr. McGinty in a closely scrutinized case.

Mr. McGinty released a terse statement indicating that he would not be rushed into filing a criminal complaint.

"This case, as with all other fatal use-of-deadly-force cases involving law enforcement officers, will go to the grand jury," he said. "That has been the policy of this office since I was elected. Ultimately, the grand jury decides whether police officers are charged or not charged."

In a statement, a city spokesman, Daniel Williams, said city prosecutors would leave the case to Mr. McGinty to "review and to determine whether charges will be issued."

This week, a group of activists and community leaders asked the court to have the officers arrested under an Ohio law that allows "a private citizen having knowledge of the facts" to start the process by filing an affidavit with a court. They argued that the widely seen video of an officer killing Tamir had given nearly everyone "knowledge of the facts."

The Ohio law, in effect in various forms since 1960, is unusual and rarely invoked, and lawyers have disagreed about what might be achieved by using it.

Walter Madison, a lawyer for Tamir's family and one of the people petitioning the court, called Thursday's result a victory. "The people made the system work for them," he said. "The onus now is on the government to act, and I don't think a prosecutor's office is going to defy a court."

But Henry Hilow, the lawyer for Officer Loehmann, said the ruling should have no effect on the process. "We're not going to get caught up in the rhetoric of individuals who do not have firsthand knowledge of what took place that day and have not been privy to any of the investigation that's been done," Mr. Hilow said.

Ric Simmons, an Ohio State University law professor, said that Thursday's findings did not change the fact that prosecutors would decide the next steps. "All it does essentially is put pressure on the county prosecutor," he said.

The petitioners argued that the statute allowed ordinary citizens to bypass the police and prosecutors; if they showed probable cause that a crime had been committed, they said, then the court had no choice but to order the officers arrested. Some legal experts said the wording was not so clear.

Judge Adrine said there was a conflict between the law and rules laid down by the Ohio Supreme Court, so he could not issue warrants without a prosecutor's complaint.

The Cuyahoga County sheriff's office conducted a five-month investigation and handed its findings to Mr. McGinty's office early this month, but they have not been made public, and Mr. McGinty said his office still had investigating of its own to do. Eventually, his office said, prosecutors will take the case to a grand jury, which will decide whether to issue indictments. But no one could say how long that would take.

That, the petitioners said, was the problem; they argued that if the people involved had not been wearing uniforms, they would have been arrested long ago. Yet nearly seven months after Tamir died, no decision has been made.

"The video in question in this case is notorious and hard to watch," Judge Adrine wrote in his order. "After viewing it several times, this court is still thunderstruck by how quickly this event turned deadly," he wrote, adding that Officer Loehmann fired his gun before the car he was riding in had even come to a stop.
The activists who brought this petition responded to the Judge's ruling by calling for an arrest warrant against Officer Loehmann, but it seems fairly clear that there's really no way they can force this to come about. The law that formed the basis under which this proceeding was brought does not authorize a Judge to issue arrest warrants, instead leaving that authority to prosecutors themselves. Additionally, Judges generally do not have the authority to force a prosecutor to pursue criminal charges in any case, or to proceed faster in a particular case. As noted above, the Cuyahoga prosecutor has said that yesterday's ruling will have no impact on his ongoing investigation of the matter. Previously, he has said that he would follow the same procedure that has always been followed in police-involved shootings in his jurisdiction, which is to submit the matter to a Grand Jury that will decide whether or not charges should be brought. Notwithstanding the efforts of the activists, there doesn't seem to be anything in Ohio law that can deter the prosecutor from pursuing this course and bringing charges before submission to a Grand Jury and, even if he did, the matter would still need to be presented to a Grand Jury to determine if there was probable cause to go forward. Additionally, it's worth noting that the Judge's ruling in this proceeding seems to be based almost solely on witness statements from civilians and the videotape. There was apparently no testimony from the officer involved, who would have had the right to remain silent in any case, or from anyone affiliated with the Police Department's investigation of this matter. Given that, I wouldn't necessarily accept the Judge's finding that the evidence is sufficient to justify murder charges at face value.
In the end then, this ruling is largely symbolic, but it could serve as political pressure against the prosecutor, who is elected, to move forward with the case. In that regard, it is worth noting that this same prosecutor recently lost a case in which they charged another police officer who was involved in a high speech trace and shooting that resulted in the deaths of two individuals. After that happened, there have been some suggestions that the prosecutor may be gun shy about pursuing another case against another cop that could result in an acquittal. The facts of this case, though, seem to cry out for prosecution. The video shows that Rice was simply playing in a city park when Officer Loehmann drive up in his patrol car, got out, and immediately started firing. There is no indication whatsoever that he attempted to assess the situation, attempted to confirm the identity of the person in the park, or attempted to determine if that person was a threat. He was, apparently, acting based solely on the report that had been relayed over the police radio, which itself was based on a telephone call to a 911 dispatcher. Its ambiguous from what we do know whether he knew that Tamir Rice was merely playing with toy gun, but it seems to me that it hardly matters given the way the officer acted when he got on the scene. If not murder, his actions would certainly seem to be reckless enough to constitute manslaughter or to at least justify charges being brought against him. It's time for the prosecutor to get moving this one.