Cleveland Cop Found Not Guilty In Death Of Two Unarmed Individuals
A Cleveland police officer has been acquitted of manslaughter and other charges in a case that resulted in the death of two African-American individuals.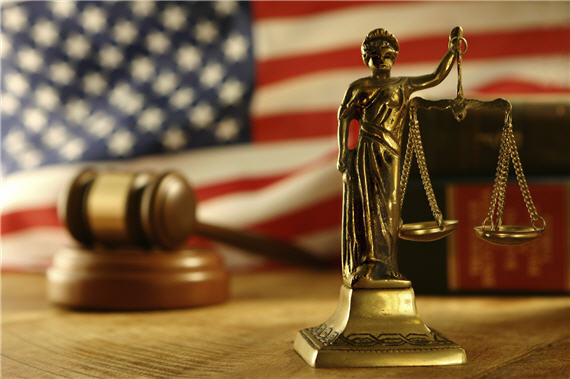 In a case that did not receive much national attention before today, but which touches upon many of the issues regarding the relationship between the police and the public, and most especially minority communities, an Ohio Judge today found a Cleveland Police Office not guilty of manslaughter in a case where a high-speed chase and massive shootout resulted in the death of two African-American individuals:
A Cleveland police officer who climbed onto the hood of a car after a chase and fired repeatedly at its unarmed occupants in 2012 was acquitted of manslaughter on Saturday by an Ohio judge.

The trial of the officer, Michael Brelo, played out amid broader questions about how the police interact with African-Americans and the use force, in Cleveland and across the country.

Officer Brelo was one of several officers who shot at Timothy Russell and his passenger, Malissa Williams, during a chase through the Cleveland area on Nov. 29, 2012. The chase, which started in downtown Cleveland, began after reports of gunfire from the car; prosecutors said the noise may have been the car backfiring.

After the gunfire reports, over 100 officers pursued the car for more than 20 miles at speeds that reached 100 miles an hour. Police officers fired 137 rounds at the car after it was cornered, prosecutors have said, including 49 by Officer Brelo.

Other officers stopped firing after Mr. Russell's Chevy Malibu was surrounded and came to a stop, but prosecutors said Officer Brelo had climbed onto the car's hood and fired at least 15 rounds from close range. Mr. Russell and Ms. Williams, who were black, died of their wounds. Officer Brelo, 31, is white.

Prosecutors said Officer Brelo's actions crossed the line from justifiable to reckless when he climbed onto the car's hood, but the judge disagreed.

Before rendering his verdict, Judge John P. O'Donnell of the Cuyahoga County Common Pleas Court spoke from the bench about widespread tensions between the police and African-Americans, mentioning Ferguson, Mo., and Baltimore.

"In many American places, people are angry with, mistrustful and fearful of the police," Judge O'Donnell said. "Citizens think the men and women sworn to protect and serve have violated that oath or never meant it in the first place."

But he said he would not let those sentiments cloud his verdict and found that Officer Brelo had reasonably perceived a threat from the car. The decision to continue firing from the hood was protected by law, he ruled, clearing Officer Brelo of all charges. The shooting was "reasonable despite knowing now that there was no gun in the car, and he was mistaken about the gunshots," Judge O'Donnell said.

"I reject the claim that 12 seconds after the shooting began, it was patently clear from the perspective of a reasonable police officer that the threat had been stopped," Judge O'Donnell said, contrasting the prosecutors' claims that the justifiable action ended when Officer Brelo climbed onto the hood.

Officer Brelo, who opted for a bench trial, had sat stoically throughout the four-week trial. On Saturday, he could be seen shifting in his seat, at times resting his head in his hands. At one point, he made a quick sign of the cross.

Defense attorneys said their client had feared for his life and believed gunfire was coming from Mr. Russell's car. Prosecutors said Mr. Russell and Ms. Williams had been unarmed.

(…)

Officer Brelo's trial drew protesters, who cited the case as an example of overly aggressive policing in Cleveland. Last year, the Justice Department found a pattern of "unreasonable and unnecessary use of force" within the department. The verdict came as an investigation continues into the death of Tamir Rice, a 12-year-old black boy who was holding a replica gun when a Cleveland police officer shot him in November. That shooting, captured on video, has also garnered national attention and resulted in protests.

In closing arguments, Mr. D'Angelo said his client believed he was under attack when he fired on the car. "What would make him want to shoot through the windshield at another human being?" Mr. D'Angelo said. "Could it be that he was shot at? Could it be that he reasonably perceived that the occupants of the Malibu were shooting at him? That's what all the other officers perceived. That's what Officer Brelo perceived."
As I noted, this was not a case that received much coverage outside of Ohio until today's verdict was read, an event that was carried lived on CNN, and it's not a case that I paid much attention to while the trial was ongoing. For that reason, I'm not going to say one way or the other that the Judge was wrong to find that there was insufficient evidence to prove beyond a reasonable doubt that Brelo's use of force was unreasonable and that it rose to the level of manslaughter. As I watched the verdict this morning, though, it became apparent that one important part of the facts of the case that seems to have played a key role in how the Judge ruled is that the events in question all occurred over a very short period of time. Brelo was one of a number of police officers who were involved in a high speed chase involving Russell and Williams that began with reports of someone from the car they were in having fired shots at officers in front of a courthouse and that there were other reports that shots had been fired at the group of officers that Brelo was a part of. Additionally, the events that led to theirs deaths after the chase came to an end occurred over a very short period of time and, the Judge noted, there was no evidence to suggest that anything had happened in that short period that should have led Brelo or any of the officers to realize that Russell and Williams were not a threat. If that's a fair recitation of the facts of the case, then it's understandable that the Judge would reach the decision that he did.  Indeed, that is essentially what Judge O'Donnell says in this portion of his recitation of his verdict. (A longer version of that verdict is available here.) Additionally, the fact that Brelo was one of a number of officers who was firing shots all of the same time makes it arguably harder to hold him individually responsible for the deaths of Russell and Williams, even if it did happen to be bullets from his gun that fired the fatal shots.
Leaving aside the facts of this individual case, one must recognize that this verdict is being handed down in the context of a whole series of other events that have happened in Cleveland and across the nation. Ever since the Michael Brown incident in Ferguson, we've seen a number of other incidents in New York City, South Carolina, Baltimore, as well as a case in Cleveland itself involving a twelve year old boy named Tamir Rice. Just last year, the Justice Department released its report finding a history of unreasonable and unnecessary force on the part of the Cleveland Police Department, specifically targeted against minority communities. This has led to protests across the nation as well as a renewed call for police and criminal justice reform, and this result is likely to add to that movement.
Quite honestly, it's possible that this case would have turned out differently had it been heard by a jury. In that situation, Brelo likely would have been dealing with a jury pool that had much more skepticism of the police than a Judge would be expected to. However, Brelo chose to waive his right to a jury, which is his right. In some jurisdictions, a jury can only be waived in a criminal trial if both parties consent however, it appears that Ohio is a state where the waiver decision belongs exclusively to the Defendant regardless of what position the prosecution takes. Since it is generally the case that Judges are likely to view a criminal case quite differently than a jury will, this was a very wise decision on his attorney's part.
There are already some protests in Cleveland, but hopefully there will not be a repeat of the violence we've seen in the past. In the meantime, the Justice Department has said that it is going to review the case, but based on what's available it seems unlikely that they will find sufficient evidence of a civil rights violation here. Of course, even if this shooting was justified, the issues about police behavior and the relationship between police and minority communities remain unresolved.