Ohio Military Voting, Media Framing, and Political Campaigns
Breaking: The American press often does a lousy job.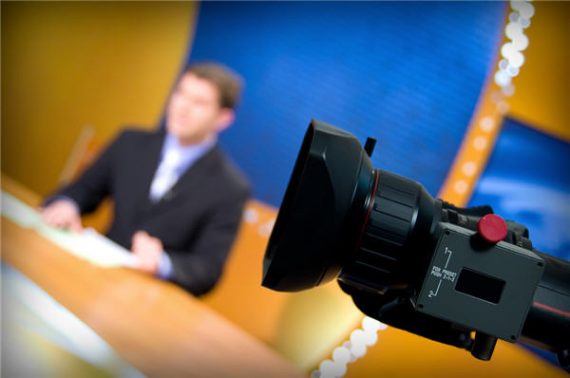 Doug Mataconis has already covered the Ohio law giving military voters three extra days to vote, the Obama administration suit seeking to restore the old law which gave those three days to all voters, and the Romney campaign's jumping on the mischaracterization bandwagon.
I didn't see the story until this morning and what's striking to me is that much of the news coverage misrepresents the story, too.  Specifically, they're mostly reporting on the premise that Ohio changed the law by adding three days for military voters rather than by subtracting three days from non-military voters. That's a rather huge distinction in framing. And, even as a very trained and skeptical reader, I didn't catch it until seeing Doug's second story.  (For the record, my take was that giving military members an extra three days was likely unconstitutional and appeared to be an act of manipulation of electoral law for partisan advantage even on its own merits.)
That Fox News ("Obama campaign sues Ohio over early voting law for military") spun it that way may not surprise some of you:
In a move that puts new meaning to the term battleground, President Obama's re-election campaign and members of some military groups are on a collision course over voting rights in the critical state of Ohio.

The Obama campaign and the Democratic National Committee have filed a lawsuit to block a new state law allowing men and women in uniform to vote up until the Monday right before an election, while the cutoff on early voting for the rest of the public is three days earlier.

Top Obama campaign officials told Fox News in interviews that the lawsuit in no way tries to restrict the voting rights of military members. All they are trying to do is even the playing field for all voters in Ohio by allowing early voting up until Monday for everyone, including members of the military, because they believe a two-tiered, early-voting process is unfair.

"Along with the DNC and Ohio Democratic Party, this campaign filed a lawsuit to reinstate equal, early-voting rights for all Ohioans — rights the Republican-controlled legislature arbitrarily stripped away this past year," Jim Messina, Obama's campaign manager, told supporters in an email.
Note that Fox ultimately hints at the correct information, but not until the fourth paragraph and after giving the wrong information three times (counting the headline) before. And readers conditioned by the headline and lede might well be forgiven for not honing in on Messina's use of the word "reinstate." Indeed, even if one did, it would be easy to read it as reinstating by taking away the special privilege for military members.  One has to read all the way to paragraph 11 to get the whole story:
The Obama campaign responded Saturday by saying, "Mitt Romney and his campaign have completely fabricated a claim that the Obama campaign is trying to restrict military voting in Ohio. In fact, the opposite is true. The Obama campaign filed a lawsuit to make sure every Ohioan, including military members and their families, has early voting rights over the last weekend prior to the election."
The facts, though, are presented as Obama campaign spin rather than, well, facts. (The administration's intent, perhaps, is a matter of spin. But the manner in which the law changed and the remedy the administration is seeking are facts.)
Whether because the right-wing press got to the story first and thereby set the frame and/or forced other outlets to scramble to get the story out or because the press is generally lazy, most of the coverage in the mainstream press was skewed as well.
CNN's report ("Romney campaign jabs at Obama over voting rights suit") is not markedly different from Fox's, except that it's later in the cycle and includes the campaign reactions:
 Mitt Romney lashed out Saturday against President Barack Obama's campaign and Democratic allies, who sued Ohio requesting the state's early voting law apply equally to all voters, rather than only to military personnel and citizens who reside overseas.

Romney issued a statement calling the lawsuit an "outrage," and claimed the Democrats' lawsuit argues "it is unconstitutional for Ohio to allow servicemen and women extended early voting privileges during the state's early voting period."

But the lawsuit argues the additional three days of early voting afforded to military personnel and citizens who reside overseas should be opened to all voters. Obama's campaign on Saturday said Romney's criticism was "shameful" and based on a "fabricated" claim.

The lawsuit involves a series of state laws that Democrats say will lead to "disparate treatment" in access to in-person early voting, according to a court document. It was filed on July 17 by Obama's campaign, the Democratic National Committee, and the Ohio Democratic Party against the state's attorney general and secretary of state. The laws were passed by the Republican-led legislature and signed by the GOP governor, John Kasich.

At stake is the cutoff for pre-Election Day in-person early voting, which the state introduced after long lines and other issues plagued the state in the 2004 election. Under the new Ohio laws, registered voters who fall under the federal Uniformed and Overseas Citizens Absentee Voter Act may vote early, in person, through the day before Election Day, which is a Tuesday. But the last day for those who don't meet those criteria to vote in person is the Friday before Election Day – giving UOCAVA-eligible voters access to the polls on three days when others may not vote.
The Hill ("Romney: Obama trying to limit military voters' rights, calls Ohio lawsuit 'outrage'") perpetuates the same false impression:
 [Paragraph 1] Mitt Romney on Saturday said the Obama campaign's lawsuit in Ohio to limit military voters to the same early voting dates as non-military voters was an "outrage."

[…]

[Paragraph 4] Earlier this week the Obama campaign and Democratic National Committee (DNC) filed a lawsuit to block a new Ohio state law allowing men and women in uniform to vote up until the Monday right before an election, while the cutoff on early voting for the rest of the public is three days earlier.
This is rather odd, in that if one keeps reading….
[Paragraph 5] Ohio Republicans pushed through a law that shortened the state's early-voting period. The Obama campaign had effectively used expanded early voting periods in 2008 to dramatically increase turnout with young voters and minorities, and in a number of states where the GOP controls the statehouse there has been a push to roll back those laws.
Why save that rather crucial information until well after the average reader quit reading?
ABC News ("Romney Says Obama Lawsuit Blocks Ohio Military Voters") does something even more peculiar: treats the controversy as a He Said, She Said:
A new flap in the ongoing battle on voting equality began this week when Mitt Romney accused President Obama's re-election committee of suing to restrict military voting rights in Ohio. And while Romney did not address the issue campaigning in Indiana today, he called the lawsuit "an outrage" in a written statement

"The brave men and women of our military make tremendous sacrifices to protect and defend our freedoms, and we should do everything we can to protect their fundamental right to vote," it reads. "I stand with the fifteen military groups that are defending the rights of military voters."

Republicans say a lawsuit brought by Obama for America in July seeks to eliminate additional time for in-person early voting allotted to service members in the battleground state. Democrats, on the other hand, contend the presumptive GOP nominee is deliberately trying to distort the facts.

"Mitt Romney is falsely accusing the Obama campaign of trying to restrict military voting in Ohio," a Friday statement said. "In fact, the opposite is true: The Obama campaign filed a lawsuit to make sure every Ohioan has early voting rights, including military members and their families."

A series of laws passed in the past year by Ohio's Republican state legislature and Gov. John Kasich have waived the last three days of in-person early voting before Election Day for all but members of the military. Civilians now have until Friday, Nov. 2,to cast those ballots and must arrive at the booth before 6 p.m.
It's possible, of course, that both sides are telling the truth as they know it. That is, the Romney campaign may have rushed to jump on the bandwagon based on the early reporting. But what the Ohio law changes and what the Obama lawsuit seeks to do are matters of fact, not opinion. Why is it being reported otherwise?
As of this writing, the story is not only not on the front page of NYTimes.com but doesn't appear anywhere on the site. Ditto WashingtonPost.com.
As noted parenthetically above, I'm rather cynical about the change in Ohio law. Despite being a former soldier and son of a career soldier and having spent a good number of years overseas on military orders, I'm not sure why military personnel need extra time to get their votes in. (I'm more sympathetic to leeway on such things as postmark requirements for bulk mail coming in from overseas theaters and the like; I see those as separate issues.) And the fact that Ohio is taking away days for civilians to get their votes in rather than extending the amount of time for soldiers is a red flag, especially given that the military votes disproportionately Republican and that Obama will almost certainly be elected if he wins in Ohio.
In terms of the courts, I'd think the presumption would be for equal voting rights for all Ohio citizens.
In terms of campaign optics, Romney may well have a marginal winner here regardless of the facts. That is, "the troops" have an exalted status in our society and swing voters are unlikely to much care about the direction of the moves, caring only that Obama is fighting giving troops more time to vote than everyone else. (And that's technically true, even though his solution is to keep the extra three days for all Ohio voters rather than stripping them from troops.)
TV reporter image via Shutterstock.