Ohio Republicans Trying to Impeach Republican Governor
Another sign of the dissent of the GOP into madness.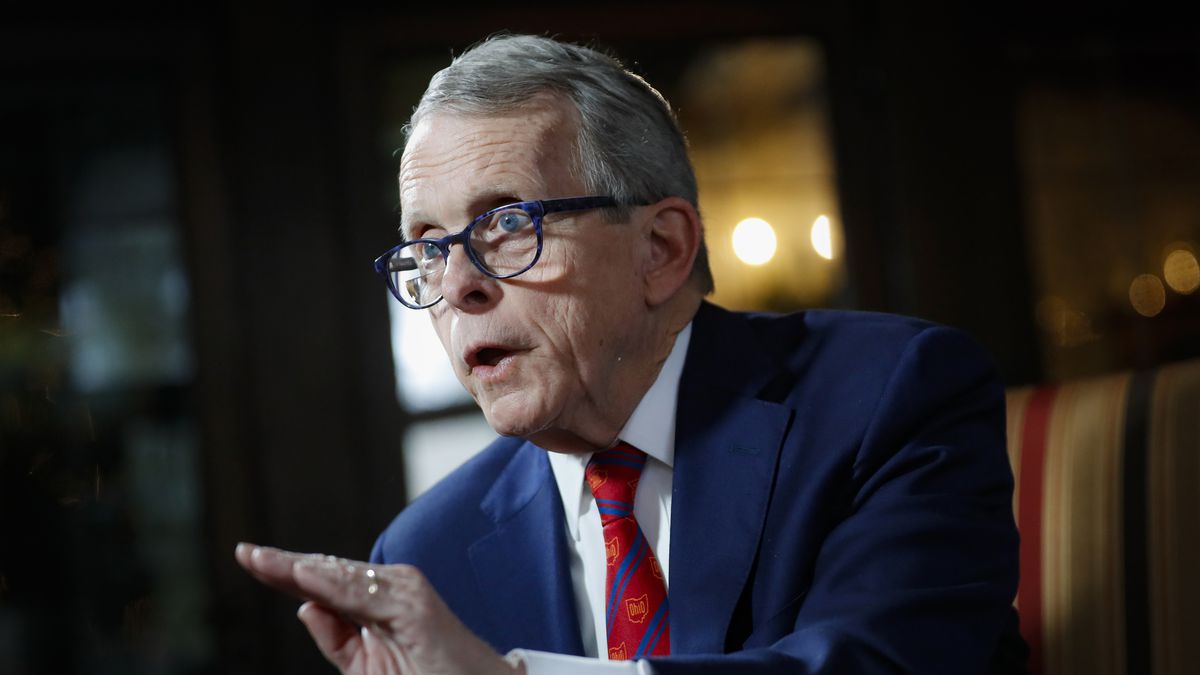 ABC Action 13 News ("Articles of Impeachment officially filed against Gov. DeWine"):
COLUMBUS, Ohio (WTVG) – A total of 12 Articles of Impeachment have officially been filed against Gov. Mike DeWine. Those articles were filed by State Rep. John Becker (R-Union Township) and were joined by Representatives Keller, Vitale, and Zeltwanger.

The representatives argue that the governor has abused his power during the coronavirus pandemic and cites his veto of Senate Bill 55, along with threatened vetoes against other General Assembly legislation, including Senate Bill 311, which aims to severely limit the powers of the governor during a pandemic.

In a release sent to the media, Rep. Becker's office said, "Governor DeWine's mismanagement, malfeasance, misfeasance, abuse of power, and other crimes include, but are not limited to, meddling in the conduct of a presidential primary election, arbitrarily closing and placing curfews on certain businesses, while allowing other businesses to remain open. He weaponized the Ohio Bureau of Workers' Compensation to bully and harass businesses and the people; to enforce a statewide mask mandate and other controversial measures of dubious "value," making Ohio a hostile work environment."

The statement goes on to mention the governor's inclusion of places of worship during shutdown orders and the mask mandate which has been in effect in one state or another since the summer.

"Rather than hearing the cries of Ohioans, Governor DeWine continues to stifle those cries by finding more inventive ways to use masks to muffle the voices of the people," said Representative Becker in the statement. "He continues to have callous disregard for the fact that his isolation policies have led to a shockingly high number of suicides, alarming rates of drug abuse, persistently high unemployment, and the forced abandonment of the elderly by their loved ones."
One presumes this is going nowhere. But it's simply insane that four Republican representatives are trying to impeach a conservative Republican governor for doing his job. Literally criminalizing political disputes.
I'm neither a lawyer nor even an amateur observer of Ohio law, so have no strong opinion on whether DeWine has the authority under the Buckeye State's constitution to order business closures and the like.
But, certainly, vetoing bills trying to curb his power is well within his authority! Including those actions in the list of criminal charges against him is laughable.
The "meddling in the conduct of a presidential primary election" charge refers to his decision to close the polls rather than allowing voting in the middle of a pandemic—literally at the point where most states were ordering lockdowns, shuttering schools, and the like. It's not obvious why these four Republicans would care, though, since Trump was all-but-unopposed in their contest. The primary was ultimately held five weeks later; Biden won in a landslide. (Trump carried all 82 of the state's delegates, with Bill Weld and Joe Walsh getting 0.)
As to "arbitrarily closing and placing curfews on certain businesses, while allowing other businesses to remain open," that was the practice in, so far as I know, all 50 states and many foreign countries. Absent evidence that he was acting nefariously (say, taking bribes from some business lobbies to remain open while closing competitors) I'm hard-pressed to see how it could possibly be impeachable.
And those are the least insane parts of the decree.