On "Independents" Again
A further attempt at explanation.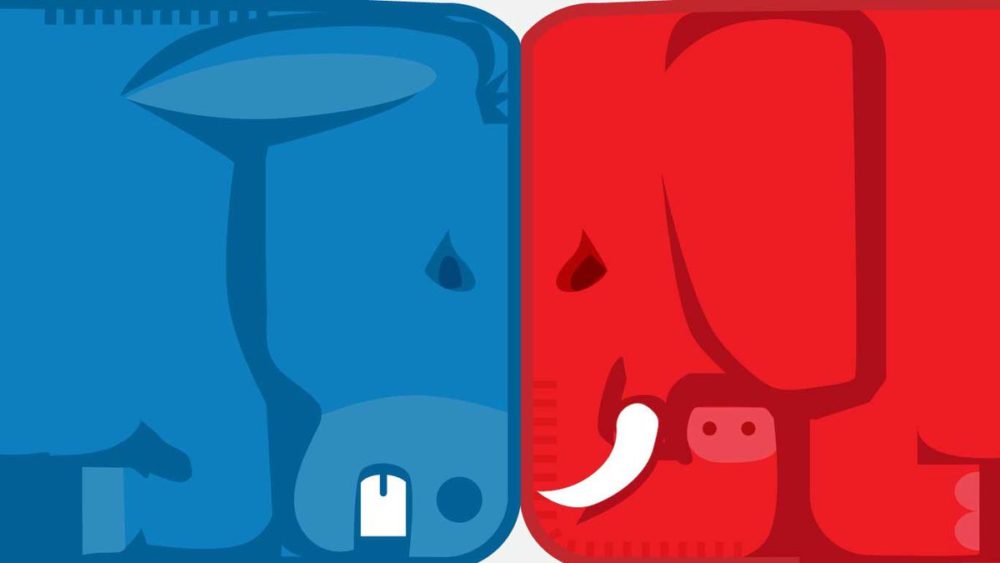 My post on independent voters generated quite a bit of conversation, enough so that I think it worthwhile to drawn some attention to a few specific issues that may need clarifying.
First, let's be clear on that the chart below shows.  It shows a stable, decades-long pattern of behavior wherein a large chunk of voters (indeed, the modal chunk) self-identify as "independent" and yet behave like partisans.  Again:  a stable pattern of behavior in the aggregate.
I keep saying "in the aggregate" because, of course, these data cannot tell us if voter X moved from one category to another over time.  One could research that question, but these data, especially as presented here, would not be able to address that question.  And yes, without a doubt, individuals over time may change their voting behavior. As noted in the comments of the post linked above, James Joyner, as an individual data point, moved over time.  I, too, would represent such a data point.
This chart, and the broader polling used in the study, are not focused on that issue. Nor does it address the question of why people choose to identify as they do–that, too, is a separate research question.  Indeed, a point that was missed in the comments, since the focus was so heavily on why people call themselves independent, is the fact that there are a myriad of reasons why people call themselves "Democrat" or "Republican."
What these data help us understand is that despite the self-identification as "independent" we do not see truly independent voting behavior from this group.  There is not 38% of the electorate prepared to abandon the two-party system under current conditions to pursue a "third way."  Nor does this independent group shift all that much over time.  Instead, we see that the leaners are not as distinct from the partisans in terms of either their voting behavior nor in terms of their policy preferences as their self-identification would suggest (see the original post on the policy-preference issue).
Truly independent voting behavior would manifest as either a) a significant swing by these voters (which we don't see) or b) some philosophical cohesion that would set them apart from partisans (which we don't see).  We certainly don't see any possibility that this group could form its own party (or parties).
Yes, the structural conditions of US politics very much promote a two party duopoly.  Indeed, anyone who is even a semi-regular reader knows that I think we need various reforms that would foster multipartism, as opposed to the entrenched bipartism we currently have.  As I have noted before, we have one of the most stable two-party systems in the world and a lot of that is due to structural conditions.
So, yes, if there were different prevailing conditions many "independents" would vote for different parties.  But, of course, so would a lot of self-identified partisans.  If suddenly our electoral system changed and new parties formed, many Republicans would stop being Republicans, and ditto many Democrats.  So, the observation that some of those Republican-leaning independents would behave differently if there were more choices is, of course, correct.  But so would some currently die-hard Republicans.  In short:  to assert that under different conditions voters would behave differently is certainly true, but that does not change the reality of their behavior under prevailing conditions.
Fundamentally, and this probably the central core of those who don't like my posts on this subject:  when it comes to the aggregate outcomes of elections, specifically as it pertains to party formation/maintenance, I don't necessarily care about why people voted as they did and certainly not what goes into their individual thoughts about what they call themselves.  I am not saying that those things don't matter or that they shouldn't be studied.  I am saying, however, because they don't matter in the aggregate if their behavior produces a specific, stable outcome.
To put it as plainly as I can:  the self-identification of "independent" is indistinguishable from a partisan identification for the majority of people who so identify.  As such, the fact that 38% of voters don't want to say that they are Ds or Rs may suggest some interesting political psychology (or even some level of dissatisfaction with those parties) but the electoral behavior is what is.  (This is not a tautology, as some asserted in the original discussion–it is an empirical observation).
The polling shows identification of 31% D, 38% I, and  26% R for 2018 with some rounding (and that leave 5% as other/don't know, BTW).  At first blush that looks like a significant number of people who don't want to "be" Rs or Ds.  But, with leaners it was 48% D, 7% I, and 39% R–a very different picture (and one mostly closely linked to electoral outcomes).
Again:  can we look into why people identify as they do?  Of course we can, and that is an interesting question.  But do motives change outcomes?  No, no they do not.
I would note that while various institutional factors push the US towards bipartism, the reality is that a significant third party is not impossible to conceive of.  Canada, the UK, and India all elect their legislature using single seats districts with plurality winners and they all have more than two parties winning seats.  So the leaners phenomenon is not solely a result of having to pick the lesser of two evils.  (Of course, as I have argued many times before, I do think that things like the essentially unique primary system we use to nominate candidates helps cement bipartism in ways that are not true in, say, the UK–but that is another discussion).
One can argue that the self-identification captured in the polling means something (it may mean any number of things) but what one cannot claim is that those 38% of voters are really distinct from partisan identifiers in terms of their sustained behavior. In other words, the self-identification of persons as "independent" doesn't mean anywhere near what popular discourse suggests it means.