On "Independent" Voters
Pew has a new study that confirms our basic understanding of "independents."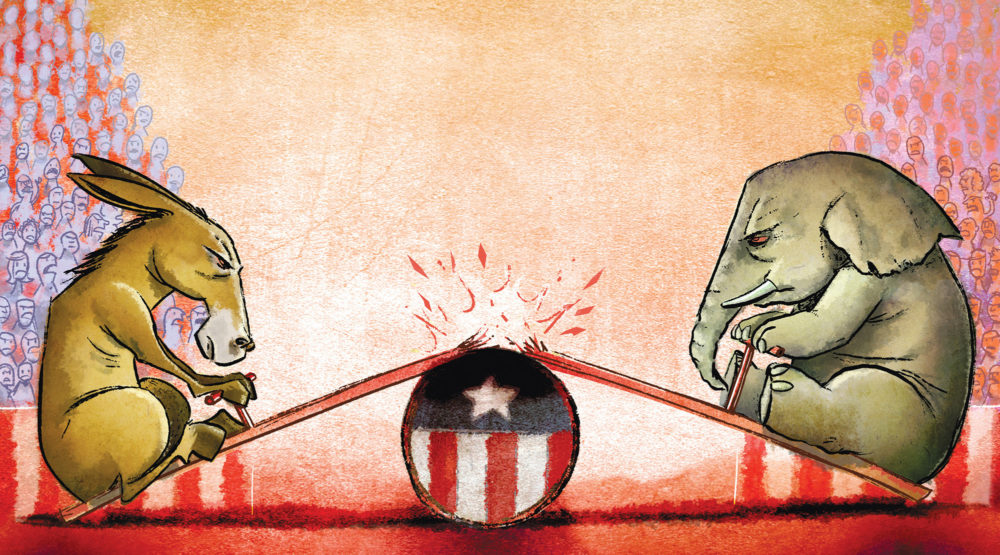 Pew Research has a report out that confirms, yet again, that the self-identified "independents" are who we thought they were: Political Independents: Who They Are, What They Think:
Independents often are portrayed as political free agents with the potential to alleviate the nation's rigid partisan divisions. Yet the reality is that most independents are not all that "independent" politically. And the small share of Americans who are truly independent – less than 10% of the public has no partisan leaning – stand out for their low level of interest in politics.

Among the public overall, 38% describe themselves as independents, while 31% are Democrats and 26% call themselves Republicans, according to Pew Research Center surveys conducted in 2018. These shares have changed only modestly in recent years, but the proportion of independents is higher than it was from 2000-2008, when no more than about a third of the public identified as independents. (For more on partisan identification over time, see the 2018 report "Wide Gender Gap, Growing Educational Divide in Voters' Party Identification.")

An overwhelming majority of independents (81%) continue to "lean" toward either the Republican Party or the Democratic Party. Among the public overall, 17% are Democratic-leaning independents, while 13% lean toward the Republican Party. Just 7% of Americans decline to lean toward a party, a share that has changed little in recent years. This is a long-standing dynamic that has been the subject of past analyses, both by Pew Research Center and others.
The data are clear:
The bottom line remains:  any talk that this 38% of "independents" forms the basis of a "third way" politics is simply incorrect.  There really aren't 38% of the voters who are independent in the sense that they truly deviate from those who consider themselves partisans. Note this graph from the WaPo write-up of the study:
Note how closely "leaners" track with the party they lean towards.  In other words:  the 38% who call themselves "independent" are really three groups:  people who vote Republican, but don't want to call themselves Republican, people who vote Democratic, but who don't want to call themselves Democrats, and then a small slice (9% in this study) who really are truly independent.
What is especially interesting about that last group, is that this study show them to be the least politically active.  They had the lowest registration and by far the lowest voter turnout in 2018 all all independents:
This is not to say that if we had a different electoral system, or some other structure changes to our institutions that we wouldn't get more parties–that is a different issue entirely.  What is does suggest, however, is that the data show, yet again, that there is not some moderate center in the US that is distinct from Republicans and Democrats and that would emerge as a new party if only the right person would champion such a cause.  The fantasies of Ross Perot, Michael Bloomberg, Howard Schultz and so forth are just that:  fantasies.
A side note by way of conclusion:  in looking at the archives I found a number of posts that discuss this topic, including one from James Joyner in 2012:  40 Percent of Americans Identify as Independents; 10 Percent Actually Independents (which almost exactly tracks with the chart of above).*
One more note:  I wish the table included "other party/don't know" (especially "other party" as this kind of presentation of the data basically reinforces the notion that we don't have other parties).
---
*Those who were involved in the discussion thread of Where Have All the Commenters Gone?  may find the comment thread of that 2012 post of interest, as it touches on on topic and past commenter raised in that thread.