OTB Caption Contest Winners
The April Fools Bounce Back Edition OTB Caption ContestTM is now over.
The April Fools Bounce Back Edition OTB Caption ContestTM is now over.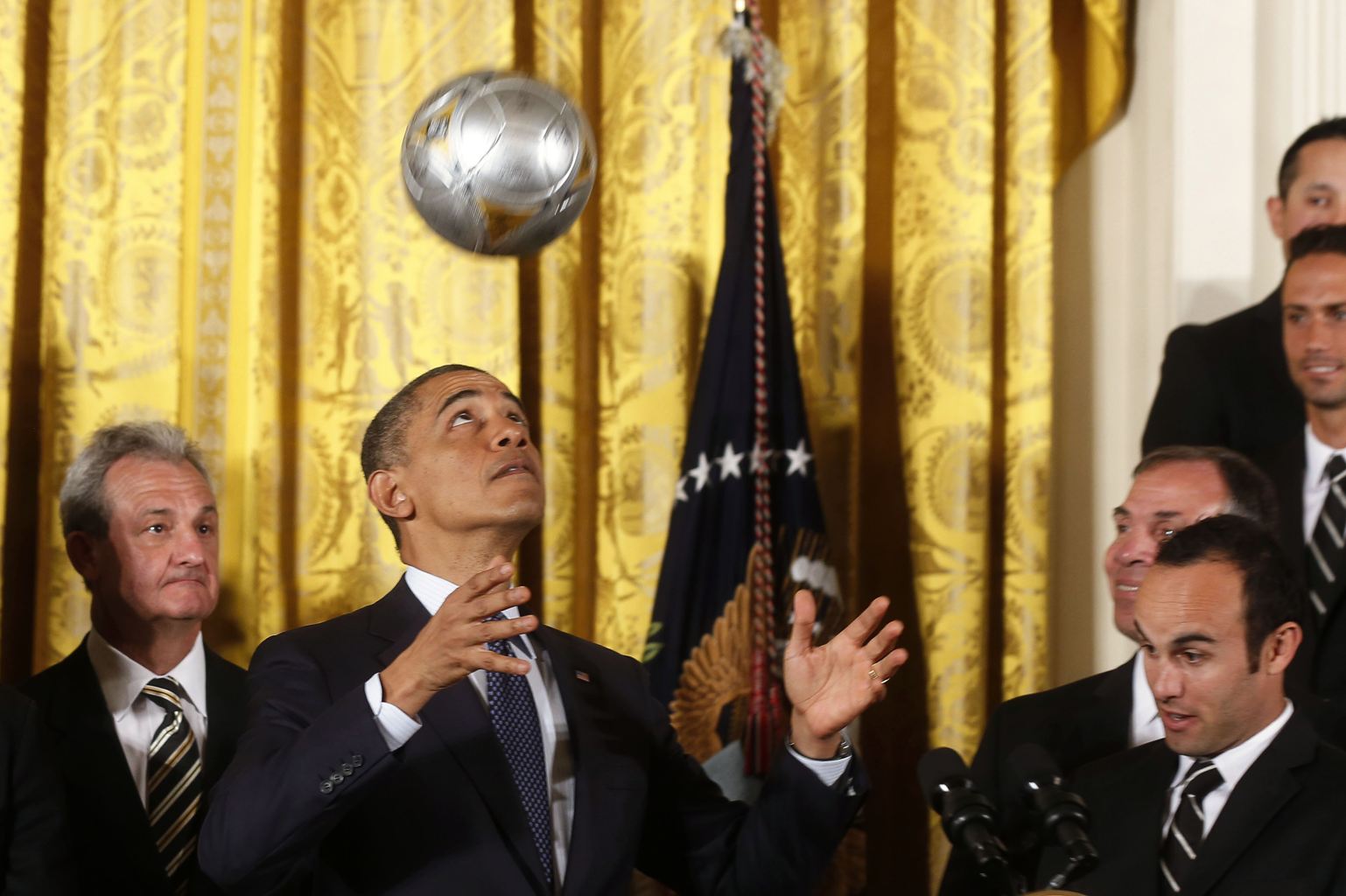 Photo By LARRY DOWNING / REUTERS

✰ THE WINNERS ✰
First: Kevin Whalen – Nobody said anything about a nuclear soccer ball?

Second: He who must not be named – I thought the Death Star would be larger with an earth shattering kaboom.

Third: John Burgess – "Now, close your eyes, Luke… the Force is strong with you."
HONORABLE MENTION
jd – 997…998…999…1000…1001…1002…

markm – Obama: "…see, this hockey stuff is pretty easy"

SS – "…and that is why I am urging Congress to pass a comprehensive dodgeball control bill. Wait, wha…?"

JKB – Having denied American Exceptionalism, Obama discovered he had to do something to get other leaders to take him seriously.

Michael Hamm – My crystal basketball predicts 4 more years of unemployment, divisiveness, erosion of constitutional rights, higher taxes, higher healthcare costs, international weakness, more Biden Gaffes, and endless vacations for Michelle and I.

Patrick McCain – Obama pleads with mothership to let him stay on earth just four more years.

Triumph – Landon, you are a punk

Jc – Obama demonstrates the capability of the United States new drone balls. Or as Rand stated immediately after "Fear the sphere!"
ℛODNEY'S BOTTOM OF THE BARREL
"OK, Now… release the llamas"

Do not taunt happy fun ball

The Farce is strong with this one….

eenie meenie Chili beanie, the spirits are about to speak.
The Monday Contest just can't face the facts.