Our Shrinking Cities
The New York, Los Angeles, and Chicago metro areas are all losing people.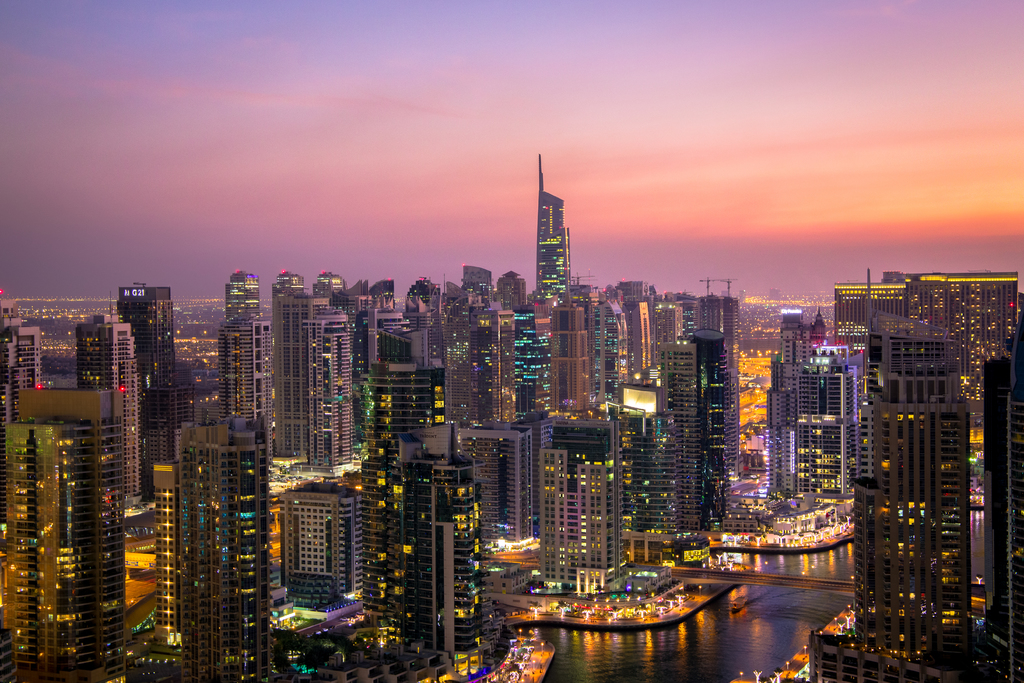 New data from the Census Bureau shows that our three largest metropolitan areas are getting smaller.
The New York, Los Angeles, and Chicago metro areas are all losing people, according to 2018 population estimates just released by the Census Bureau. But other coastal regions—the San Francisco Bay Area, Seattle, and Washington, along with the traditional Sunbelt boomtowns—continue to grow.


Ninety-four metro areas, representing about a quarter of the nation's total, lost population last year on a region-wide basis. This includes nine major metros of more than 1 million people. Among them were the three biggest: New York (down 19,474 people, or 0.10 percent), Los Angeles (down 7,223, or 0.05 percent), and Chicago (down 22,068, or 0.23 percent).

The population of the country as a whole keeps expanding, so the growth is obviously happening somewhere else:
The usual suspects kept expanding, however. Among larger metros, Austin topped the list again, growing by 53,086 (2.51 percent). Orlando, Las Vegas, Raleigh, Phoenix, and Dallas-Fort Worth all posted strong gains. Other high-end coastal regions grew. Though bedeviled by a homelessness problem that threatens to cloud its future, Seattle was up 54,894 people (1.41 percent). Washington grew by 49,949 (0.81 percent), and Miami by 49,095 (0.80 percent).

Among smaller metros, Boise, Idaho continues its streak as a red-hot market. It was the eighth-fastest-growing metro in the country last year and has added 113,860 people (up 18.47 percent) since the 2010 Census. Coeur d'Alene, Idaho, was the 11th-fasting-growing metro; Idaho Falls, the 20th. This strong growth, which includes a significant influx of coastal residents, will likely shift that state's politics in the future. One resident said recently that Idaho is becoming "the new Colorado."

— Aaron M. Renn, City Journal, "Glitter, Without Growth"
The author offers no explanation for why these trends are happening but points to the implications:
America is experiencing economic and demographic divergence, with some cities booming while a significant share of the nation's metro areas shrink. Between the 2000 and 2010 censuses, 42 metro areas in the country lost population. Based on the midyear population estimates, 85 metro areas have shrunk since 2010. Not just cities, but entire regions are getting smaller. While population growth is not the sole, or perhaps even the best, measure of urban health, population loss can cause serious problems. It can, for example, lead to sprawl without growth, which depresses housing prices and causes home abandonment. And it causes fiscal stress for local governments because so many of their costs are fixed or semi-fixed, such as bond payments and the need to maintain infrastructure.
Some of this may just be statistical noise. I don't know what's going on in Boise, for example, but it's easy to have massive fluctuations when the baseline number is so small.
Dave Schuler, who pointed me to the piece, offers this insight:
What I find most distressing about all of that is that growth seems to be synonymous with subsidy. If it's subsidized, it grows. If it's not, it decline. What sectors are growing month after month? Government, education, and health care. They are also the most highly subsidized sectors. That's not a formula for success.


Here's something that might not have occurred to you. Due to the structure of Social Security it subsidizes Sun Belt states at the expense of Northern states. Wage incomes are taxed to finance the system and, historically at least, most wage incomes have been paid in the North. Taxing those incomes results in less spending in the North than would otherwise have occurred. When people move south as they age and collect their Social Security retirement incomes in their new homes, it results in more spending and, consequently, more economic growth in those places than otherwise would have taken place. That may resolve itself in time but that does nothing for Northern cities now.
This is indeed interesting—particularly as people live much longer and thus spend decades in retirement.
The subsidy issue is indeed interesting. I've lived the last 17 years in the DC metro area, which is booming and doing so mostly on the basis of government spending and the growth in the rent-seeking industry.
But, surely, government transfers aren't the only reason for these shifts?
We've discussed in the recent past differences the extent that tax policy might influence out-migration. While there's no uniform pattern in this regard, one presumes that people who can live anywhere may well prefer to live in places that tax them less. I can't imagine they're moving from New York or Los Angeles to Boise-–but Miami seems plausible.
Similarly, one presumes that people who can live anywhere would prefer to live in warmer places rather than cooler ones.
Additionally, whatever the impact on individuals, favorable taxation and regulatory regimes may well attract businesses. There has been a movement away from the Rust Belt to the Sun Belt for decades. It may simply be that there's enough of a critical mass to continue drawing people to these places for work.