Outrage and Opt-Outs will not Sway the TSA
So will there be an efficacious backlash against TSA policies? I am guessing no.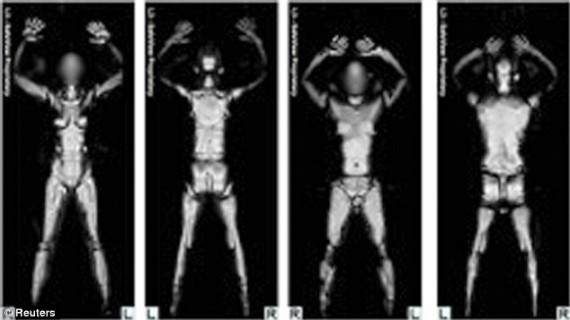 While I have already noted today my general unhappiness with the direction of airport security procedures to add to the number of OTB posts on the subject (a few examples:  here, here and here), I suspect that opposition to the procedures will ultimately not matter much.  The bottom line is that Americans, in general, are scared of the possibility of another terrorist attack and therefore are going to be willing, in general, to do almost anything that they think will "keep us safe."
As such, I am not surprised by polls such as those reported by Doug Mataconis earlier today that show overwhelming support for the full body scans, regardless of the privacy questions.  Some in the comment threads of various posts on this topic suggest that if frequent flyers were polled that the results would be different.  I would certainly welcome such polling (more data is always good), but I have my doubts about the findings being all that different.  Indeed, if fear is the primarily motivating factor here (which I believe it is), then one suspects that frequent flyers might have more anxiety about potential attacks on airplanes than non-flyers rather than less.
Further, if we consider the general blasé attitude toward (if not overwhelming support for) things like warrantless wiretaps when one side of the tap is in the United States, the use of torture on suspected terrorist (as well as their indefinite imprisonment without any kind of process), not to mention war,* then what makes any of us think that there will be widespread objection to full body scans, regardless of what they show, or even "enhanced" pat-downs that would be called groping in any other circumstance?
——-
*Specifically the Iraq War and the alleged WMD and terrorism threats (which, I will confess, I took seriously at the time as I mistakenly trusted the Bush administration's presentation of information as well as their competence to execute the policy.  I was wrong on both counts.  I would further state that we remain in Afghanistan based less on likely security benefits, but rather fear of what might happen if we were to withdraw.