Conservative Media Destroying Conservative Movement?
Treating entertainment as entertainment is one thing. Treating it as news and education is another.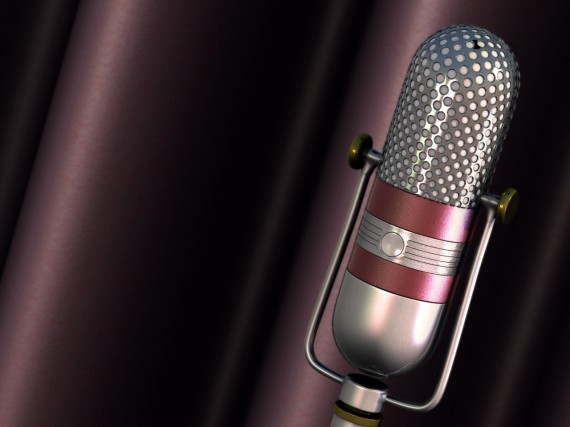 David Frum (again):
Extremism and conflict make for bad politics but great TV. Over the past two decades, conservatism has evolved from a political philosophy into a market segment. An industry has grown up to serve that segment—and its stars have become the true thought leaders of the conservative world. The business model of the conservative media is built on two elements: provoking the audience into a fever of indignation (to keep them watching) and fomenting mistrust of all other information sources (so that they never change the channel). As a commercial proposition, this model has worked brilliantly in the Obama era. As journalism, not so much. As a tool of political mobilization, it backfires, by inciting followers to the point at which they force leaders into confrontations where everybody loses, like the summertime showdown over the debt ceiling.
Amen and amen.  This is a major problem in US politics at the moment and I see no end to it any time soon.  From a pure business of media perspective, Rush Limbaugh and Roger Ailes are geniuses:  they found market niches for infotainment (heavy on the "tainment") and very effectively exploited them.  The problem becomes, however, the talk radio gang and the commentary programmers on Fox News are not in the business of actually providing information.  They are entertainers who entertain via commentary.  While this may be a very effective way of confirming one's belief that Democrats are clowns, it is a rather lousy way of understanding complex issues of foreign, fiscal, and/or social policy.
Indeed, as Frum notes, it goes beyond the entertainment to something more problematic:
the thought leaders on talk radio and Fox do more than shape opinion. Backed by their own wing of the book-publishing industry and supported by think tanks that increasingly function as public-relations agencies, conservatives have built a whole alternative knowledge system, with its own facts, its own history, its own laws of economics. Outside this alternative reality, the United States is a country dominated by a strong Christian religiosity. Within it, Christians are a persecuted minority. Outside the system, President Obama—whatever his policy ­errors—is a figure of imposing intellect and dignity. Within the system, he's a pitiful nothing, unable to speak without a teleprompter, an affirmative-action phony doomed to inevitable defeat. Outside the system, social scientists worry that the U.S. is hardening into one of the most rigid class societies in the Western world, in which the children of the poor have less chance of escape than in France, Germany, or even England. Inside the system, the U.S. remains (to borrow the words of Senator Marco Rubio) "the only place in the world where it doesn't matter who your parents were or where you came from."

We used to say "You're entitled to your own opinion, but not to your own facts." Now we are all entitled to our own facts, and conservative media use this right to immerse their audience in a total environment of pseudo-facts and pretend information.
I think Frum raises a key problem with all of this here:
When contemplating the ruthless brilliance of this system, it's tempting to fall back on the theory that the GOP is masterminded by a cadre of sinister billionaires, deftly manipulating the political process for their own benefit.

[…]

Yet, for the most part, these Republican billionaires are not acting cynically. They watch Fox News too,and they're gripped by the same apocalyptic fears as the Republican base.
I think one can go a step further and state:  elected politicians watch it too.  I used to think that people could tease out the entertainment part of things like Limbaugh (gee, that song making fun of Ted Kennedy is hilarious!) and understand that one was not getting an actual education about politics from him.  Not only do I no longer think that that is the case for most people, I think that the influence of the entertainment over the voter and the elected alike help create real policy problems (like the debt ceiling debate where the rational and the empirical go out the window and simplistic ideology informs actions or elected officials).
Understand:  I am hardly arguing that all of our problems are linked to talk radio.  I am, however, arguing that it is making the political situation worse.
The counter-argument (which has been Rush's credo for decades "I am equal time") that the conservative infotainment industry is nothing more than a balance to the dreaded Mainstream Media is nonsense.   And while there is plenty to criticize about mass media in general, there is a marked difference between commentary-based, personality-driven entertainment programming (e.g., Limbaugh, Hannity, O'Reilly, Beck, Levin, Fox and Friends, Huckabee, etc.) and straight news reporting, even if the reporter might have voted Democratic in the last election.
And let me conclude with: yes, there are liberal/Democratic counter-examples (e.g., Ed Schulz), but it is by no means a balanced problem. If anything: liberal media personalities are not the made leaders of liberal politics the way conservative media personalities are.