Paul Ryan Can Run For Both Congress And Vice-President In Wisconsin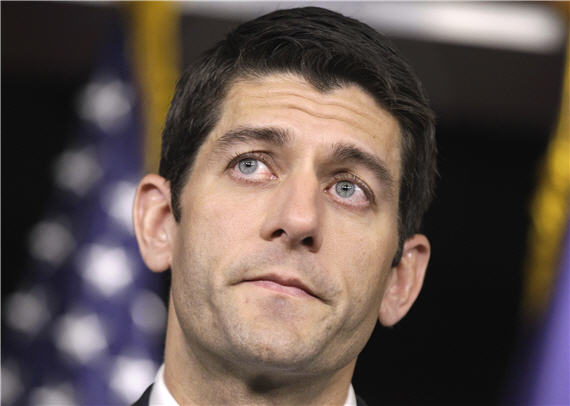 Mitt Romney's selection of Paul Ryan as his running mate raises the inevitable question of what happens to his House seat. This isn't the first time that a sitting member of Congress has run for President or, more commonly, Vice-President in the same year that their seat was up for re-election. Most famously, it happened in 1960 when Lyndon Johnson used his political connections to get a change in Texas election laws that would allow him to run for both seats at the same time. Since then, many states have adopted the so-called "LBJ Rule" and we've seen this situation occur several times. Lloyd Bensten took advantage of LBJ's law in 1988 when he was Michael Dukakis's nominee for Vice-President, Joe Lieberman did the same thing in 2000 since it was permitted under Connecticut law, as did Joe Biden as recently as four years ago. And, Wisconsin allows candidates to do the same thing:
Mitt Romney's decision to select Rep. Paul Ryan (R-Wis.) as his vice presidential running mate raises the question of what happens in the Badger State's 1st District, where Ryan is favored to win reelection in the fall. According to state election law, Ryan would not have to sacrifice his spot on the congressional ballot even though he is also running for vice president. He would appear on the ballot twice.

Ryan would appear on the ballot as both a candidate for the House and for vice president. If the Romney-Ryan presidential ticket is not successful, but he wins his congressional race, Ryan can keep his seat. If the national ticket wins the White House and Ryan holds his House seat, a special election would be held to replace him in the House.

"If the candidate is elected president or vice president of the United States such election shall void the candidate's election to any other office. A special election shall be held to fill any office vacated under this subsection," reads a state statute on multiple nominations.

The Wisconsin primary election is scheduled to take place next Tuesday. Ryan's general election opponent is Rob Zerban, a Democrat who has attracted the attention of national party officials but who nonetheless remains a substantial underdog against the House Budget Committee chairman. The $5.4 million Ryan had in his campaign account in late July was about ten times what Zerban had on hand.

Ryan's popularity in his district has defied his seat's party lean. President Obama won narrowly there in 2008. However, Ryan has never faced a reelection challenge that has threatened his seat.
Many analysts have already said that if Ryan does become Vice-President, there's a fairly good chance that his seat would be won by a Democrat in a Special Election, but that's a question for the future.