Paul Ryan: Rape Just Another Method Of Conception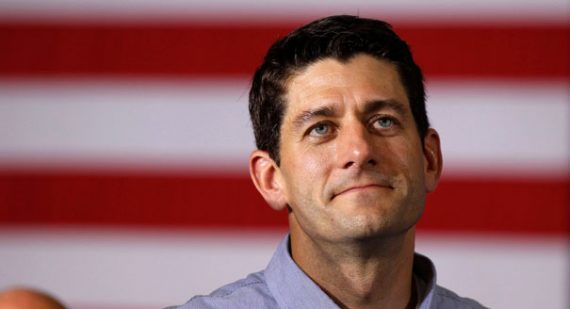 Presumptive Republican Vice-Presidential nominee Paul Ryan apparently didn't get the memo from Boston about not talking about abortion in the wake of the Todd Akin controversy:
Vice presidential candidate Paul Ryan says that he personally believes that rape is just another "method of conception" and not an excuse to allow abortions.

During an interview with WJHL this week, Ryan was asked his view about Rep. Todd Akin, who recently asserted that women could not get pregnant from "legitimate rape."

"Specifically where you stand when it comes to rape, and when it comes to the issue of should it be legal for a woman to be able to get an abortion if she's raped?" WJHL reporter Josh Smith wondered.

"I'm very proud of my pro-life record, and I've always adopted the idea that, the position that the method of conception doesn't change the definition of life," Ryan explained. "But let's remember, I'm joining the Romney-Ryan ticket. And the president makes policy."

"And the president, in this case the future President Mitt Romney, has exceptions for rape, incest, and life of the mother, which is a vast improvement of where we are right now."
Steve Benen comments:
Why is Mitt Romney trying to shut down media discussion of this topic? Probably because of answers like these.

In this case, when Ryan says "the method of conception" is irrelevant, he's talking about rape. In other words, the Republicans' vice presidential nominee clearly believes the government should force women to take their pregnancy to term if they are impregnated by a rapist. Republicans can only distance themselves so much from Todd Akin before we realize they share his views.

But, he adds, his perspective isn't terribly important, because he'd only be vice president, and Romney isn't inclined to be as extreme as Ryan is. It's not like vice presidents ever get elevated to the presidency, right? (Nine of the nation's 44 chief executives were vice presidents who got elevated to the presidency during their term.)
I'm actually surprised that we haven't seen more about this in the media given that the interview took place Friday. Possibly this is because of the approach of Isaac and the Republican National Convention. If that's the case, Ryan and the Romney campaign should, I think consider themselves lucky.
Here's the interview, the relevant section starts about 45 seconds in: