Paul Ryan: Reinstating 'Don't Ask, Don't Tell' Would Be A Step In The Wrong Direction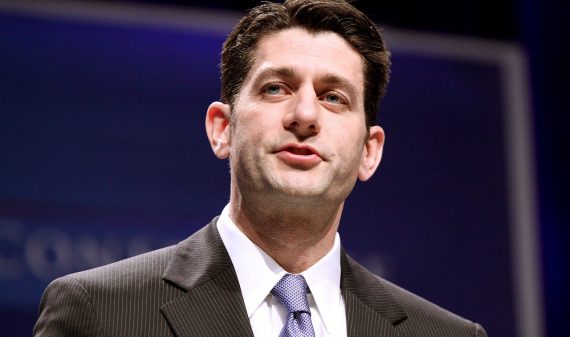 Some encouraging words from the GOP's Vice-Presidential nominee:
GOP vice-presidential nominee Rep. Paul Ryan (R-Wis.) said that the "don't ask, don't tell" policy should not be reinstated in an interview with West Palm Beach NBC affiliate WPTV that aired on Sunday.

Ryan voted in 2010 — along with most Republicans and several Democrats — against the repeal of the policy that prohibited gays and lesbians from serving openly in the military.

"I talked to a lot of good friends of mine who are combat leaders in the theater, and they just didn't think the timing of this was right to do this when our troops were in the middle of harm's way in combat," said Ryan. "Now that it's done, we should not reverse it. I think that would be a step in the wrong direction because people have already disclosed themselves."

"I think this issue is past us. It's done. And I think we need to move on," he said.

Romney in December 2011 articulated a similar position. "That's already occurred. I'm not planning on reversing that at this stage," he told the Des Moines Register editorial board. "I was not comfortable making the change during a period of conflict, due to the complicating features of a new program in the middle of two wars going on, but those wars are winding down, and moving in that direction at this stage no longer presents that problem."
For the most part, this is a recognition of reality on the GOP's part. The repeal of DADT was supported by a wide swath of the American public at the time, and we're at the point now where the only people who seem to think it ought to reinstated are the hardcore anti-gay social conservatives in the GOP. Now that we've lived with repeal for a year, and it's clear that, as predicted, there are no adverse consequences to letting gays and lesbians serve openly, it's clear that the GOP wants to put this issue behind them and move on. Eventually, I predict, they'll be doing the same thing with regard to same-sex marriage.