Petraeus Collapse Apt Symbol for Afghanistan Mission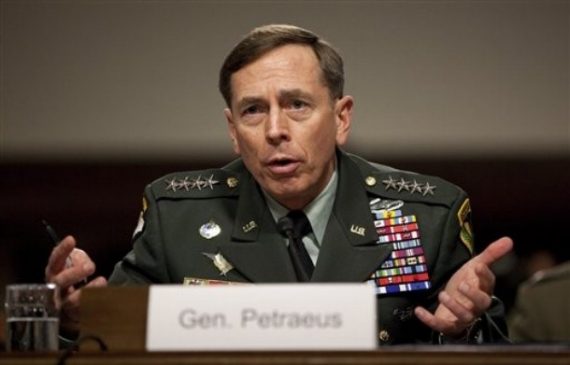 In the midst of testimony before the Senate Armed Services Committee defending the progress of the mission in Afghanistan, General David Petraeus fainted.  Thankfully, he appears to be fine.  Alas, the symbolism was powerful.
As I note in my New Atlanticist post, "Afghanistan Effort Falling on its Face," the 57-year-old chief of Central Command apparently was suffering from a combination of a brutal schedule, too little food and drink, and hot lights.  The eight-year-old operation in Afghanistan has far more serious  problems and time and patience seem to be running out.
[I]t's more clear than ever that our partners in the Afghan government are not up to the job.   Corruption is rampant and Hamid Karzai is hedging his bets, based on the not unreasonable presumption that his Western allies won't be there forever.   Indeed, most NATO countries have already left or announced their imminent departure.    And even the Senate Armed Services Committee seems to be taking President Obama's July 2011 deadline as an exit strategy, despite assurances to the contrary.

Given the lack of progress on the ground in establishing a functioning democracy and public support in NATO countries that was fading long before the present financial crisis made justification much more difficult, it's hard to see this turning around in time.   Most counterinsurgency experts put the window for successful operations in the range of 12 to 30 years and nobody seriously thinks we have the political will to reach even the front edge of that.   And we've never had anything close to the number of troops that Petraeus' own manual says is necessary for a country the size of Afghanistan.
Much more at the link.