Photograph Of The Day
Someone's not pleased with President Trump.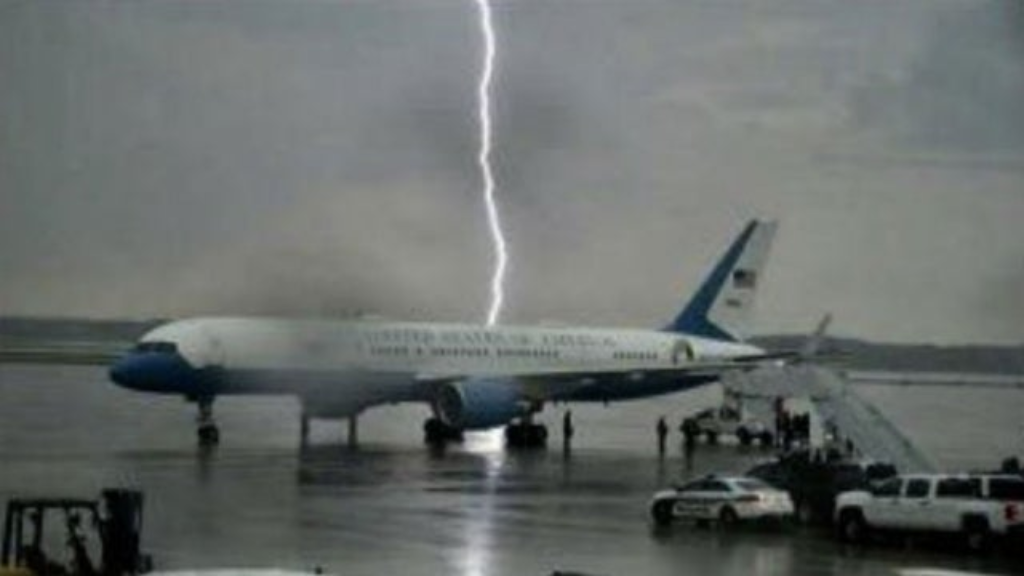 President Trump is headed to Fayetteville, North Carolina and apparently, there are some storms down there today:
A lightning strike just behind Air Force One after President Trump arrived in Havelock, N.C., on Monday evening was captured in a dramatic photo taken by CNN.

CNN politics supervising producer Steve Brusk first tweeted the photo with a caption saying the president had to cancel a scheduled tour of Hurricane Dorian damage because of the thunderstorms. 

"This was a lightning strike behind Air Force One shortly after he arrived," the tweet said. 

Trump also tweeted the photo, calling the strike "amazing."

The photo was taken as Trump heads to a campaign rally in Fayetteville, N.C., to support the Republican candidate, state Sen. Dan Bishop, in a special election taking place Tuesday.

The president is visiting the state three days after Dorian made landfall there.
Here's the original tweet from CNN producer Steve Brusk:
Feel free to come up with your own captions in the comment thread.