Phyllis Schlafly: Latinos Don't Understand The Bill Of Rights, Not Worth GOP Attention
Some really bad advice for the GOP.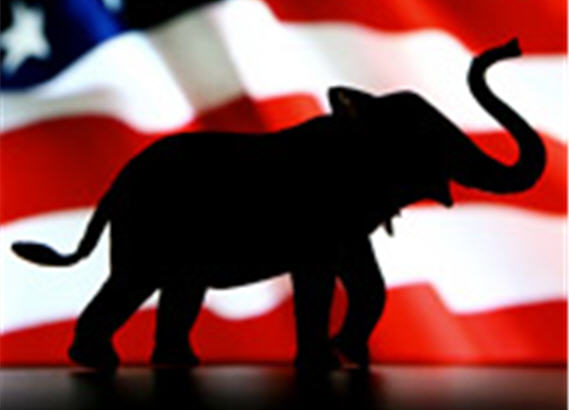 Long time conservative activist Phyllis Schlafly, who previously said that the GOP should concentrate on attracting white voters instead of trying to attract minority voters, said in the wake of the passage of the Senate immigration bill that the party shouldn't waste time with Latinos because they don't understand American concepts of freedom:
Appearing on a California talk radio show last week, famed conservative activist and Eagle Forum founder Phyllis Schlafly disputed the notion that the Latino vote would be worthwhile for the Republican Party because, she believes, they do not comprehend limited government.

After the radio host posited that Hispanic voters actually have a lot in common with the GOP, specifically due to their generally social conservative views, Schlafly reiterated her belief that Latinos are actually not a worthwhile pursuit for the party.

"They don't have any Republican inclinations at all," she said, "they're running an illegitimacy rate that's just about the same as the blacks are."

She continued:

"They come from a country where they have no experience with limited government. And the types of rights we have in the Bill of Rights, they don't understand that at all, you can't even talk to them about what the Republican principle is."
As a first point, I find it somewhat amazing that Schlafly is someone who is still apparently taken seriously in conservative circles. She dates back to the beginnings of the anti-abortion movement in the 1970s, and also played a prominent role in the successful campaigns against ratification of the Equal Rights Amendment. In many ways, she represents not just the "old guard" of the conservative movement, but one that seems hopelessly out of date, as best typified by the views that she and her organization hold with regard to homosexuality and same-sex marriage. Most recently, though, she's somehow become a prominent voice in the campaign against immigration reform, and, outside several notable exceptions, her fellow conservatives take her seriously on the issue.
The substance of her comments are, of course, utter nonsense. For the most part, every ethnic group that has immigrated to this country has come from a nation with "no experience of limited government," and many of those people had no real concept of what liberty in the American experience was all about. That was true of people from pretty much all of Europe, from Cuba, the refugees from the Vietnam War, and people who came to the United States from the Soviet bloc during the Cold War. Many of those groups have been Republican voters in substantial numbers, most notably Cuban-Americans. More importantly, though, her comments reveal an astounding amount of arrogance that is clearly a suicide pact for a politician. Schafly argues that only certain voters deserve Republican attention. In reality, any real politician knows that it is their job to convince voters that the politician in question deserves their vote. Any other strategy is suicide. Of course, Schlafly is speaking as a representative of the Stupid Party so her comments should not surprise anyone.