Poll: 77% Back DADT Repeal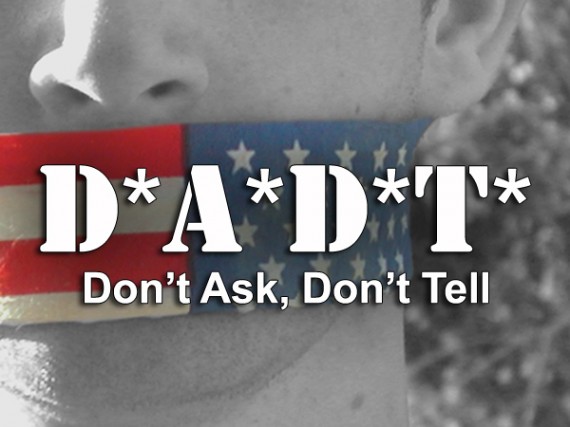 Another poll confirming that repeal of Don't Ask, Don't Tell is pretty much only opposed by the cloture crowd on the GOP Senate caucus:
Nearly eight in 10 Americans favor allowing gays and lesbians to serve openly in the military, according to a new Washington Post-ABC News poll.

The results signal continued widespread public support for ending the military's 17-year ban on gays in the military and come as Congress prepares to vote again on legislation ending the military's "don't ask, don't tell" law.

Overall, 77 percent of Americans say gays and lesbians who publicly disclose their sexual orientation should be able to serve in the military. That's little changed from polls over the two years, but represents the highest level of support in a Post-ABC poll. The support also cuts across partisan and ideological lines, with majorities of Democrats, Republicans, independents, liberals, conservatives and white evangelical Protestants in favor of homosexuals' serving openly.

The House of Representatives is set to vote Wednesday on a bill that would repeal "don't ask, don't tell," and it is expected to pass easily in the Democratic-dominated House; its fate in the Senate remains uncertain.
Just repeal the damn thing already, guys. So we don't have to have this debate all over again.