Polling and the French Election
Since a lot of people have had their faith in polling shaken by Brexit and the Trump win (which was not the error some have made it out to be, btw), I recommend the following from Harry Enten at FiveThirtyEight: Le Pen Is Just A Gargantuan Polling Error Behind Macron.
Macron's advantage over Le Pen has been fairly steady over the course of the year. Macron's current lead, 22 percentage points, is well within the range of his average, 20 to 30 points, since January.
The current margin of victory for Macron is ~31 points, which means that any polling error would be in underestimating the margin.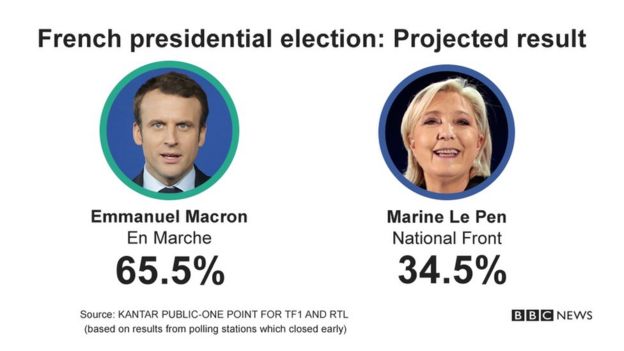 Source: BBC