Porn Star Turns On Weiner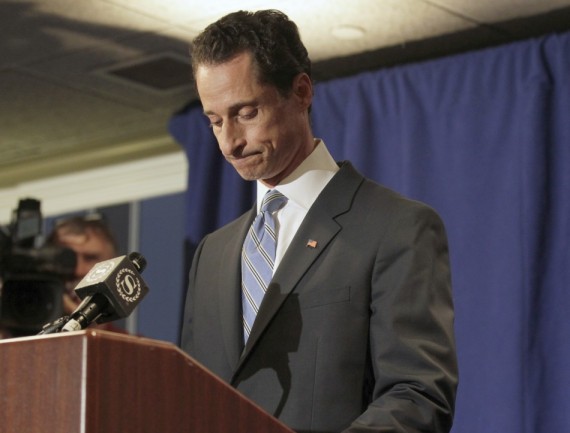 When you lose the support of a porn star, you know things are going badly for you:
(Reuters) – A porn star said on Wednesday she had an e-mail relationship with embattled Representative Anthony Weiner and that he urged her to lie about their exchanges in the hope that a scandal surrounding him would die down.

Ginger Lee, flanked by her celebrity attorney Gloria Allred, told a news conference in New York, that Weiner "asked me to lie" about their interchanges which included about 100 emails as well as messages over Twitter.

Lee, a stripper, said her relationship began with the Democratic lawmaker from New York over political issues such as a woman's right to choose abortion, and health care, but that Weiner kept trying to turn the conversation sexual.

She said she never reciprocated his lewd messages, which were often about "his package."

"I think that Anthony Weiner should resign because he lied. He lied to the public and the press for more than a week," she said. "If he lied about this, I can't have much faith in him about anything else."
In other Weiner news, his wife Huda Abedin returned late last night from an extended overseas trip with Hillary Clinton and there is some speculation that a final decision by Weiner on resignation will come some time this week.