Pre-Debate Benchmarking, "Town Hall" "Debate" Edition
As I did before the first Presidential Debate, and the Vice-Presidential debate, here's a look at where the race stands a mere three hours before the second Presidential Debate begins.
First, the National Popular Vote: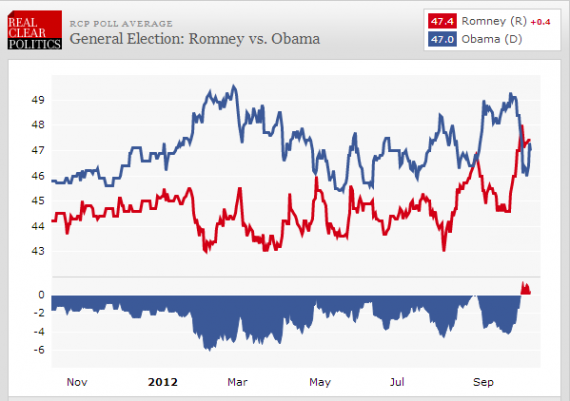 And, the Electoral College.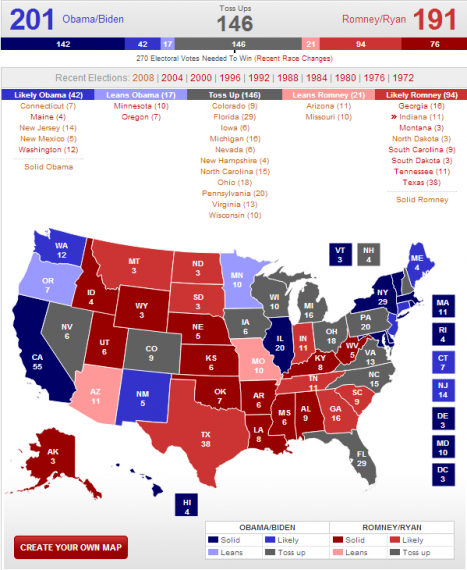 Let's see how things change after tonight's clash.