Presidents Reagan And Obama Teach Trump How To Respond To Racism And Hate
Some Presidents knew how to respond to racism and hatred. The current President doesn't.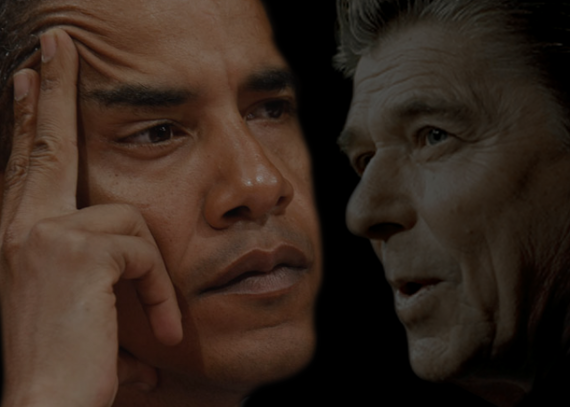 The statements of two former Presidents provide a remarkable contrast to the ham-handed manner in which President Trump responded to the events in Charlottesville, first via comments that were weak and inadequate and second via a statement 48 hours later that was clearly too little too late.
First, there are these remarks from President Reagan, made during his speech to the NAACP on June 29, 1981:
To @realDonaldTrump: :

This is what a real President says in response to racists and terrorists pic.twitter.com/pzgk0DjqpC

— Doug Mataconis (@dmataconis) August 14, 2017
Second, there's what President Obama posted to his Twitter feed in the wake of the Charleston tragedy:
"No one is born hating another person because of the color of his skin or his background or his religion…" pic.twitter.com/InZ58zkoAm

— Barack Obama (@BarackObama) August 13, 2017
"People must learn to hate, and if they can learn to hate, they can be taught to love…"

— Barack Obama (@BarackObama) August 13, 2017
"…For love comes more naturally to the human heart than its opposite." – Nelson Mandela

— Barack Obama (@BarackObama) August 13, 2017
This is how a President responds to hate, Mr. Trump.
These statements exhibit precisely the kind of moral authority and empathy that I was speaking about in my post earlier today regarding the decision by White House staffers that Trump would not visit Charlottesville in the wake of this past weekend's tragedy. For better or worse, Presidents have come to be seen as filling something more than just the role defined by Article II of the Constitution. As I've argued in the past, and as Gene Healy has chronicled in his excellent book The Cult Of The Presidency, this isn't exactly an ideal development for a whole host of reasons, but it is nonetheless part of the responsibility that someone who becomes President of the United States takes upon their shoulders. If someone considering running for the office doesn't wish to carry out this part of their job, or simply doesn't care about it, then they should have reevaluated their decision to run for President in the first place. Presidents Reagan and Obama understood this, as did Presidents George H.W. Bush, Clinton, and George W. Bush. They may not have always borne that burden well or used the right words at the right time, but they did at least accept the burden. The fact that President Trump doesn't recognize this is yet another demonstration of how much of an operational and moral failure the man has revealed himself to be.