Pretty Much Every Resident Of Our "Ally" Pakistan Hates Us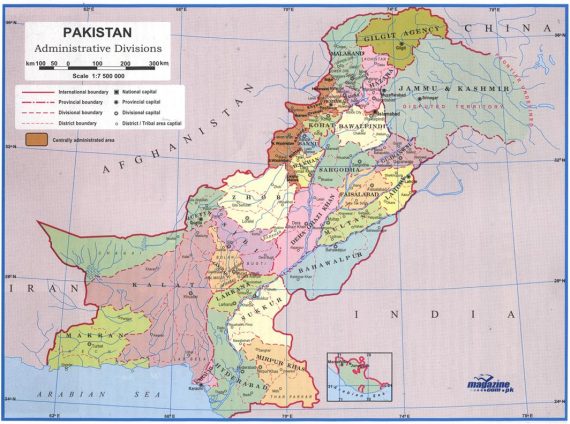 A Pew Research Center poll released this week provides a stark reminder of just how bad the reputation is in what is arguably one of our most important strategic allies:
Currently, just 12% express a positive view of the U.S. and only 8% have confidence in President Barack Obama to do the right thing in world affairs. Obama's ratings are as low as former President George W. Bush's were in 2008. Most Pakistanis see the U.S. as an enemy, consider it a potential military threat, and oppose American-led anti-terrorism efforts. All of these views were comparably negative both before and after the killing of bin Laden.
Pakistanis are also highly negatively disposed toward most of the U.S. policies that impact their country:
Key features of U.S. foreign policy remain unpopular in Pakistan. Only one-in-five think the U.S. considers Pakistani interests when making foreign policy decisions. Almost seven-in-ten (69%) want U.S. and NATO troops out of neighboring Afghanistan. Roughly six-in-ten (62%) oppose U.S. anti-terrorism efforts.

And beyond the opposition to the raid on bin Laden's compound, there are other signs that Pakistanis are concerned about issues related to sovereignty and the use of American military force within their country's borders. Among those who are aware of U.S. drone strikes against extremists in Pakistan, these attacks are widely seen as unnecessary and as too costly in terms of innocent lives. Fears about U.S. military power are widespread – 69% believe the U.S. could be a military threat to Pakistan.
And just to bring the point home, most Pakistanis believe that their biggest enemy isn't al Qaeda, the Taliban, or the Pakistan Tailban, but the nation they were once a part of:
How much longer can we really trust these people?
H/T: Andrew Malcom