Proposed Media Shield Law Leads To Debate Over Who Is A "Journalist"
Who should qualify as a "journalist" for purposes of a "Shield Law?"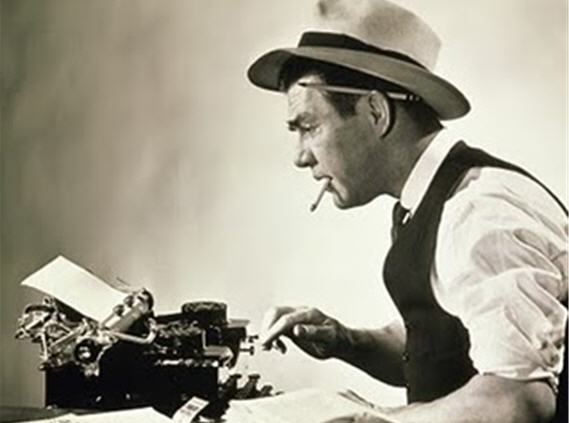 Earlier this year, the news was full of stories regarding Justice Department investigations of journalists who had been the recipients of classified information from government sources that they refused to identify, specifically cases such as Fox News reporter James Rosen and the Associated Press journalists targeted by the FBI not so much as suspects but as potential witnesses. At the time, many pointed out that, unlike nearly every other jurisdiction in the country, the Federal Government does not have a law providing legal protection of some kind to journalists protecting them from having to reveal the identity of confidential sources. As I noted at the time, there are policy arguments both for and against expanding testimonial privileges to cover reporters. However, the general consensus int he country seems to be that there should be at least some kind of protection available to the press even if there are circumstances where Courts can determine that it is appropriate to override that privilege. Now, the Senate is in the process of considering just such a bill, but it's leading to another controversy. Namely, just who should be covered by a "journalists shield" law:
 Journalists and bloggers who report news to the public will be protected from being forced to testify about their work under a media shield bill passed by a Senate committee Thursday.
But the new legal protections will not extend to the controversial online website Wikileaks and others whose principal work involves disclosing "primary-source documents … without authorization."

Senate sponsors of the bill and a coalition of media groups that support it hailed Thursday's bipartisan Senate Judiciary Committee vote as a breakthrough.

"We're closer than we've ever been before to passing a strong and tough media shield bill," Sen. Charles E. Schumer (D-N.Y.) said. "Thanks to important bipartisan compromises, we've put together a strong bill that balances the need for national security with that of a free press."

The final hurdle for the Judiciary Committee was defining who is a journalist in the digital era.

Sen. Dianne Feinstein (D-Calif.) insisted on limiting the legal protection to "real reporters" and not, she said, a 17-year-old with his own website.

"I can't support it if everyone who has a blog has a special privilege … or if Edward Snowden were to sit down and write this stuff, he would have a privilege. I'm not going to go there," she said.

Feinstein introduced an amendment that defines a "covered journalist" as someone who gathers and reports news for "an entity or service that disseminates news and information." The definition includes freelancers, part-timers and student journalists, and it permits a judge to go further and extend the protections to any "legitimate news-gathering activities."

But the bill also makes it clear that the legal protection is not absolute. Federal officials still may "compel disclosure" from a journalist who has information that could stop or prevent crimes such as murder, kidnapping or child abduction or prevent "acts of terrorism" or significant harm to national security.

The Senate Judiciary Committee approved the bill on a 13-5 vote and sent it to the Senate floor. Its sponsors are optimistic it will win passage there, but its fate remains in doubt in the Republican-controlled House of Representatives.
Not everyone is thrilled by the bill, however, and the specific ire seems to be directed at Senator Feinstein and the idea that the bill is attempting to define who a journalist is for purposes of the law. On some level, this really doesn't make much sense.  If you're going to draft a law that applies the testimonial privilege to "journalists," then at some point you have to define who is covered by that. Ideally, you would want to make the definition as broad as possible and to give at least some discretion to judges to allow them to allow the privilege to apply in situations that the legislature may not have contemplated. However, there's going to have to be some kind of definition anyway. While I haven't read the Senate bill, the descriptions that I've seen of what came out of the committee yesterday suggest that we're dealing with a fairly broad definition along with language that would allow Federal Judges to extend the protection on a case by case basis that will, eventually, create precedent that will extend the protection to others. While the devil is in the details, the Senate bill seems to be pretty good, although I continue question whether reporters should even have a testimonial privilege.
Perhaps part of the reaction to news like this, which you can see quite well in Ed Morrissey's post about the subject as well as the accompanying comment thread, is the idea seems to have entered people's minds that a "Shield Law" is somehow part of the rights protected by the First Amendment. However, as I discussed back in May, this really isn't a First Amendment issue:
The first one is whether bloggers, along with people who post on Twitter, Facebook, and other social media sites, have First Amendment rights. The answer to this question is, self-evidently, absolutely yes because, at the very least, these forms of communication would be considered a form of speech that would be protected under the First Amendment. In other words, there is no need to address the question of whether or not bloggers should be considered "journalists" for purposes of the First Amendment.

Indeed, I think that in the end Durbin wasn't really talking about the First Amendment at all, but about the question of how far "journalism" should be defined for the purposes of media shield laws. The confusion created by Durbin's remarks, obviously, came into play when he asked a question like "Are these people journalists  and entitled to constitutional protection?" while discussing a Federal Media Shield Law. In reality, there really isn't a Constitutional issue raised by such laws and the First Amendment is largely irrelevant when it comes to a discussion of media shield laws. For example, no Court that I am aware of has ever accepted the argument that the First Amendment's protection of "Freedom of the Press" means that journalists are entitled to refuse to reveal the identity of their sources in Court or some other official proceeding. That's why 39 states have adopted some form of a media shield law that protects journalists in those situations, and why a journalist like Judith Miller went to jail for contempt for refusing to reveal the source of the Valerie Plame leak because there presently is no shield law under Federal Law.  Most of these laws came into existence after the Supreme Court ruled, in Branzburg v. Hayes 408 U.S. 665 (1972) that there was no automatic privilege granted to reporters based on the First Amendment.
When most people hear that the Senate is talking about defining who is a "journalist," they perhaps understandably begin to think that what's being discussed is creating some kind of official "guild" of people who will receive First Amendment protections, while those outside the definition won't. That's obviously not the case here. As I said above, the Senate is debating a bill that would extend a testimonial privilege to a certain class of people and, in order to do so, they have to come up with some definition that can guide the Courts. Given the fact that testimonial privileges are generally frowned upon in the law, and that there is a price to be paid if someone with relevant information in a criminal case is able to withhold that information, it makes sense that the definition should not be overly broad. Of course, it also shouldn't be overly restrictive, especially in an era when what the "news media" actually is continues to be very much in flux. In the end, though, there's going to have to be a definition of some kind, and, at least from a distance, it appears that the Judiciary Committee is on the right track.