Puerto Rico Gets Its Third Governor In A Week
Thanks to a ruling by the Puerto Rican Supreme Court, the island Commonwealth has its third Governor in less than a week.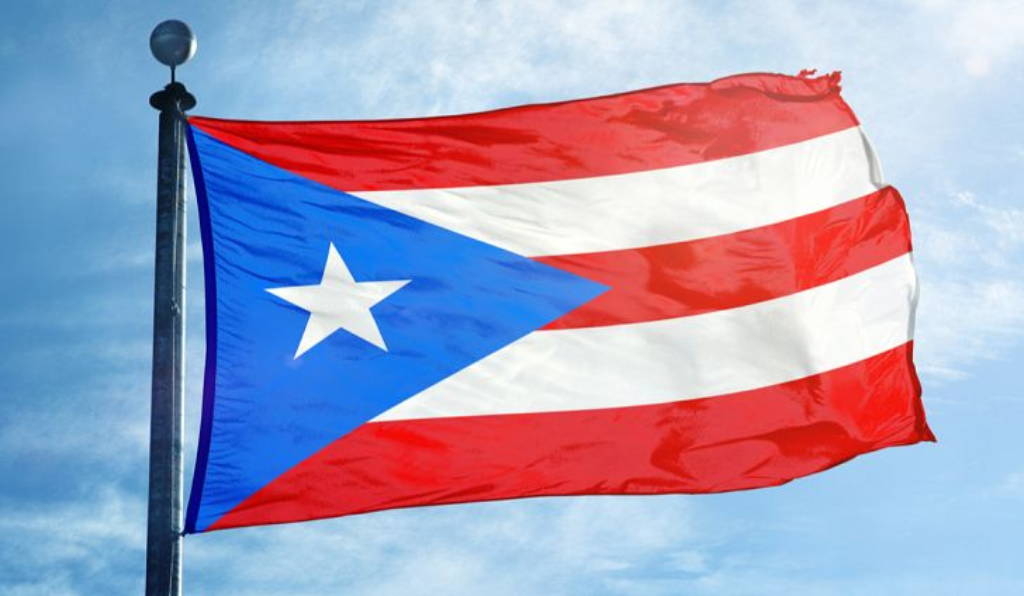 Adding to the political turmoil that has taken hold of the island Commonwealth, Puerto Rico's Supreme Court ruled yesterday that the man who took over as Governor upon the resignation of Ricardo A. Rosselló was not confirmed as Secretary of State as required by the Constitution and therefore could not serve as Governor:
SAN JUAN, P.R. — The uneasy calm that had settled over Puerto Rico after huge protests brought down one governor and a second one was installed in his place ended on Wednesday when its Supreme Court ruled that the only way to maintain the constitutional order was to swear in the island's third governor in a week.

In short order after the high court ruling, Pedro R. Pierluisi, who had filled the position since Friday, stepped down. Wanda Vázquez, the former secretary of justice, took the oath as governor, just the second woman to hold the office. And Puerto Rico was thrust into a new period of political tumult over how long the unpopular Ms. Vázquez might remain on the job — and what machinations might be underway to prepare for her possible succession.

After a dizzying month full of remarkable moments, Wednesday's turn of events might have given Puerto Ricans confidence in their rule of law, but the continuing saga offered little certainty over what the leadership of their troubled government might look like in the coming months.

Chief Justice Maite D. Oronoz Rodríguez called the past few weeks "the most important juncture" in Puerto Rico's history as a democracy.

"The summer of 2019 will be remembered as an unprecedented moment in which Puerto Ricans — of all ages, ideologies, backgrounds and creeds — threw themselves into the street to demand more from their government," she wrote in a concurring opinion issued along with the court's ruling.

The nine-member court ruled unanimously that Mr. Pierluisi was sworn in on unconstitutional grounds on Friday. The 29-page ruling ordered that a new governor, this time following the constitutional line of succession, assume the office by 5 p.m. Wednesday.

Because the secretary of state post is vacant, the job fell to Ms. Vázquez, 59. With her husband and daughter by her side, she raised her right hand and took the oath inside the Supreme Court in San Juan, the capital.

"We will work together on all that unites us, and we will look for consensus where we disagree," Ms. Vázquez said in a televised speech late on Wednesday in which she promised to meet with diverse sectors of society to chart a path forward. "The times demand that."

A career prosecutor with no experience in elective office, she had previously said she did not want the job but would fulfill her constitutional duties. "I will remain focused on resuming the course for our people in an orderly and peaceful fashion," she added.

But Ms. Vázquez brings her own baggage. She was suspended from office last year after being accused of intervening in a case involving her daughter. When she was the head of the women's affairs office, feminist groups accused her of being an obstacle to real improvements for women.

When Ms. Vázquez arrived at La Fortaleza, the governor's mansion, in a dark S.U.V., protesters who had gathered not far from the gates could be heard loudly yelling.

"She's not qualified to be the new governor," said Yanira Arias, a 47-year-old organizer who demanded Ms. Vázquez's resignation. "What's happening now is an expression of discontent over the corruption and lack of authentic answers from a government that is not legislating in favor of the Puerto Rican people."

In a videotaped message on Facebook, Mr. Pierluisi emphasized that the law he cited to take office had been presumed constitutional until the high court ruled otherwise on Wednesday.

"I want to be clear that the only motivation I have had during this time, as always, has been the well-being of Puerto Rico," he said, wishing Ms. Vázquez well in her new role. "This is a time when we must all unite for Puerto Rico, leaving behind any partisan, ideological or personal agendas."

Mr. Pierluisi, a 60-year-old lawyer and the island's former nonvoting resident commissioner in Congress, said he would continue to serve Puerto Rico, though he did not lay out specific plans.

He had become governor on Friday even though as a new nominee he had not previously been confirmed as secretary of state by both chambers of the Legislative Assembly. Only the House of Representatives approved his recess appointment.

Mr. Pierluisi and his predecessor as governor, Ricardo A. Rosselló, 40, whose resignation became effective at 5 p.m. Friday, had cited a 2005 statute that said the secretary of state did not require legislative confirmation to step in as governor. The Senate sued.

On Wednesday, the Supreme Court declared that the portion of the law cited by Mr. Pierluisi was unconstitutional. The rest of the law regarding the line of succession is valid, the court found.

In a concurring opinion, Justice Ángel Colón Pérez likened the way in which Mr. Rosselló had handed over power to Mr. Pierluisi to how a king turns over his throne.

"If a country's ruler were empowered to choose his successor, or possible successor, without a minimal guarantee of democratic consensus, there would not be much difference between our system of government and a monarchy," he wrote. "We do not live in a monarchy."
All of this started when Puerto Rico's former Governor, Ricardo Rosselló, announced his resignation as Governor in the face of massive protests that had gripped the island for weeks. Those protests were sparked by the revelation of private text message conversations between him and other government officers. Those texts included both salacious details of apparent affairs on the part of government officials and also indications of high-level corruption. The scandal had already caused the former Secretary of State to resign several weeks ago, and since that position was vacant the next person in the line of succession ordinarily would have been Justice Secretary Wanda Vázquez Garced but she made clear a week ago that she did not want to become Governor, something which makes her
At that point, the ordinary procedure would have been for the next-eligible person in the line of succession to become Governor. Rather than allow that to happen, though, Rosselló made clear that he would effectively pick his own successor by selecting someone to be Secretary of State who, if confirmed, would then become Governor when he resigned. To that end, he named Pedro R. Pierluisi as Secretary of State and sent his name to the island's legislature for confirmation. As noted, though, Pierluisi was only confirmed by the House of Representatives before Rosselló stepped down. Despite that, the powers that be in the Executive Branch chose to presume that Pierluisi's confirmation was sufficient under an apparently questionable law and he was sworn in as the new Governor. Yesterday, the island's highest court ruled that Pierluisi's confirmation as Secretary of State did not abide by the Commonwealth's Constitution and that, therefore, he could not serve as Governor.
The irony in all of this, of course, is the fact that the woman who did not want to become Governor is now the Governor of Puerto Rico. That development isn't sitting well with protesters and others arguing that she is not sufficiently experienced to serve in that role. Some reports have already indicated that Governor Vázquez Garced will nominate a new Secretary of State in the near future and that after that person is properly confirmed by both chambers of the state legislature as required she will resign the Governorship herself so the Secretary of State can take over as Governor. One name mentioned in that regard as a potential successor is Jenniffer Aydin González Colón, who currently serves as Puerto Rico's non-voting representative in Congress. In any case, Puerto Rico may soon see Governor #.4.