Puerto Rico Has A New Governor. Maybe.
Embattled Governor Ricardo A. Rosselló has stepped down but succession issues surround the man who took the oath of office late yesterday.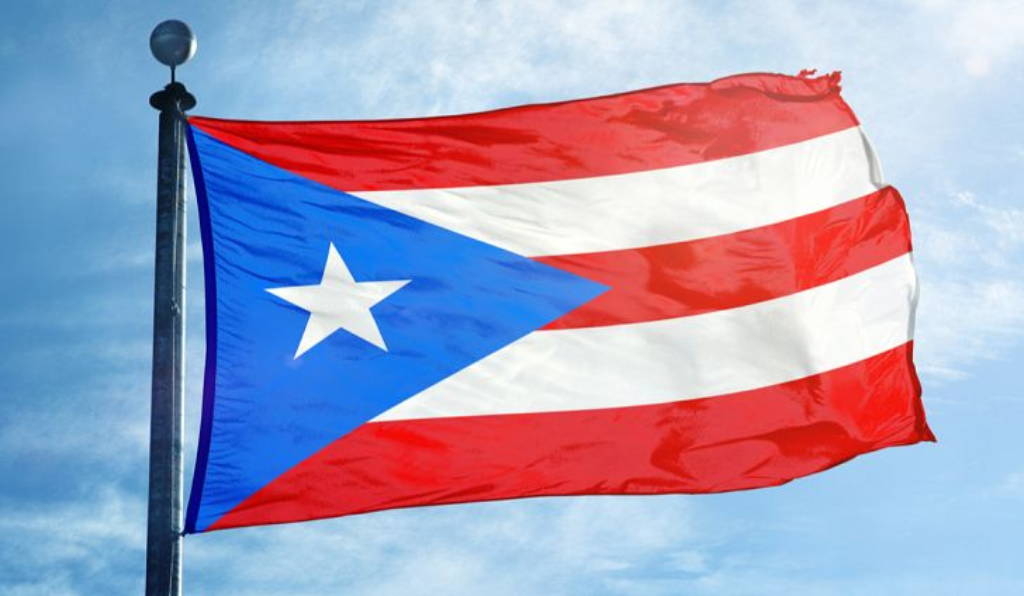 After weeks of protest the Governor of Puerto Rico has stepped down and a purported successor has taken over, but the political controversy is far from over:
As the clock ticked toward 5 p.m. on Friday, when Ricardo A. Rosselló was to step down as Puerto Rico's governor, no one knew who the next governor would be. Not the lawmakers inside the Capitol who had voted on his possible successor an hour earlier. Not the protesters who gathered outside the governor's mansion to celebrate Mr. Rosselló's departure.

"It is not known who will govern at 5," read the chyron on a local television news station. It was 4:58 p.m.

Only once Mr. Rosselló's resignation became effective did the outgoing governor reveal that Pedro R. Pierluisi, whom he had recently nominated to be the island's secretary of state, would take the oath of office as his successor. Mr. Pierluisi was sworn in immediately by an appellate judge at his sister's house.

"We will proceed according to existing law," Mr. Rosselló said in a carefully written statement outlining his thinking.

But the announcement did little to resolve the turmoil that has roiled Puerto Rico for three weeks, following a popular rebellion that forced Mr. Rosselló out of office. Mr. Pierluisi's ascent to the governor's seat will probably be contested in court, thrusting the island into a period of constitutional uncertainty.

"The people of Puerto Rico can be confident that their government is in good hands," Mr. Pierluisi said at a news conference after he was sworn in as governor.

He acknowledged, however, that he may be in office for only a few days. "I could be very short-lived. I hope not," he said.

Outside La Fortaleza, the governor's mansion in San Juan, the capital, revelers celebrated Mr. Rosselló's exit by blowing whistles, banging pots and pans, and eating roasted pork — even if they did not rejoice in Mr. Pierluisi's arrival. "¡No lo queremos!" people chanted. We don't want him.

"It's a moment of celebration beyond the poor decision by the Legislature to confirm Pierluisi," said Willmai Rivera, a lawyer who attended the protest with her 78-year-old mother. "I'm not entirely happy because we know that difficult times are ahead, but this was historic, and we have to celebrate it."

The House of Representatives confirmed Mr. Pierluisi, 60, as secretary of state on Friday afternoon. But the Senate has yet to take up his nomination, leaving the legality of the appointment unclear. At least one senator has said he intends to challenge the process in court on Monday.

Puerto Rico's Constitution requires that a secretary of state be confirmed by both chambers of the Legislative Assembly. But Mr. Rosselló availed himself of a legal statute from 1952 that was amended in 2005 to exempt the secretary of state — but no other official in the line of succession — from legislative confirmation.

Most legal experts on the island consider the amended statute to be unconstitutional. But because it has never been challenged, it must be presumed valid until a court rules otherwise, said Carlos E. Ramos González, a law professor at the Interamerican University of Puerto Rico.

"It's absurd," he said. "How is it possible, if the successor were the secretary of treasury or justice, to have to comply with all the constitutional requirements of confirmation, but not the secretary of state?"

The Senate could make any legal challenge moot if it confirms Mr. Pierluisi before the courts take up the issue, Mr. Ramos González said. The Senate is scheduled to vote in a special session on Monday.

Senator Eduardo Bhatia of the opposition Popular Democratic Party said he was preparing to sue.

"This is kindergarten in terms of leadership," Mr. Bhatia said. "There is no way in hell someone like him, a secretary of state, can become governor unless he has been approved by both chambers."

Rosselló's decision to step aside came after weeks of protests sparked by the revelation of private text message conversations between him and other government officers. Those texts included both salacious details of apparent affairs on the part of government officials and also indications of high-level corruption. The scandal had already caused the former Secretary of State to resign several weeks ago, and since that position was vacant the next person in the line of succession ordinarily would have been Justice Secretary Wanda Vázquez Garced but she made clear a week ago that she did not want to become Governor.
At that point, the ordinary procedure would have been for the next-eligible person in the line of succession to become Governor. Rather than allow that to happen, though, Rosselló made clear that he would effectively pick his own successor by selecting someone to be Secretary of State who, if confirmed, would then become Governor when he resigned. To that end, he named Pedro R. Pierluisi as Secretary of State and sent his name to the island's legislature for confirmation. As noted, though, Pierluisi was only confirmed by the House of Representatives before Rosselló stepped down. Despite that, the powers that be in the Executive Branch chose to presume that Pierluisi's confirmation was sufficient under an apparently questionable law and he was sworn in as the new Governor. Whether that succession is legitimate or not, though, is entirely unclear.
Legal experts in Puerto Rico seem to be in agreement that the succession is not legitimate, and it's not at all clear that an after-the-fact confirmation of Pierluisi as Secretary of State by the Senate would fix the Constitutional defect:

El Nuevo Día interviewed a group of constitutional lawyers who think there is no doubt about the order of succession established by the Constitution of the Commonwealth and by Law 7-1952.

According to lawyers Yanira Reyes Gil, José Julián Álvarez and Carlos E. Ramos González, only secretaries holding permanent positions can be on the line of succession, and for this, they have to be confirmed by the Legislature.

As for the Secretary of State, the Constitution establishes that he is the only Cabinet official that must be confirmed by the Senate and the House.

"Under our constitutional scheme, there is no legal way for a secretary to become governor without having been confirmed," said Reyes Gil, dean of Academic Affairs at the Inter-American University Law School.

In the last few days, political circles have discussed multiple theories about the possibility of Pierluisi becoming governor after he was sworn in as Secretary of State on Wednesday. Most are based on interpretations of Law 2-2005, which amended Law 7-1952. In one of its articles, the law suggests that the Secretary of State could become governor without being confirmed by the House and Senate.

Reyes Gil argued that no legislation can override the Constitution, so it is not correct to state that a Secretary of State who has not been confirmed by both legislative bodies can become governor.

For Ramos González, the idea of a governor who has not been confirmed is contrary to the doctrine of the separation of powers and contrary to the most fundamental democratic principles.

"Since we cannot call for early elections (to fill the vacancy), the closest step to the endorsement of the people in a democracy is that the official is approved by our representatives," said the professor.

The three law professors concluded that the amendment establishing that an unconfirmed secretary can become governor is unconstitutional.

"Any interpretation of Law 7 that allows someone who has not been confirmed by the House and Senate to be Secretary of State and therefore become Governor would be unconstitutional. Of course, it is the Supreme Court who decides that, but there is a lot of consensus among Constitutional Law professors and lawyers in Puerto Rico," Álvarez said.
In addition to these legal issues, which is likely to lead to litigation as early as Monday morning when the courts open, the whole process does not seem to be sitting well with the protesters who have taken to the streets over the past several weeks. While they spent much of the day yesterday celebrating the fact that Rosselló had stepped down, it was also clear from the reports that they were not happy with the manner in which his successor was chosen. This suggests that they'll be back out in the streets. After all, they have already seen that the voice of the people can bring about change. They're unlikely to retreat to their homes now that they've realized what that power can accomplish.