Putin, Ukraine, and History
Russia's leader sees the situation in the former Soviet Republic quite differently than the West.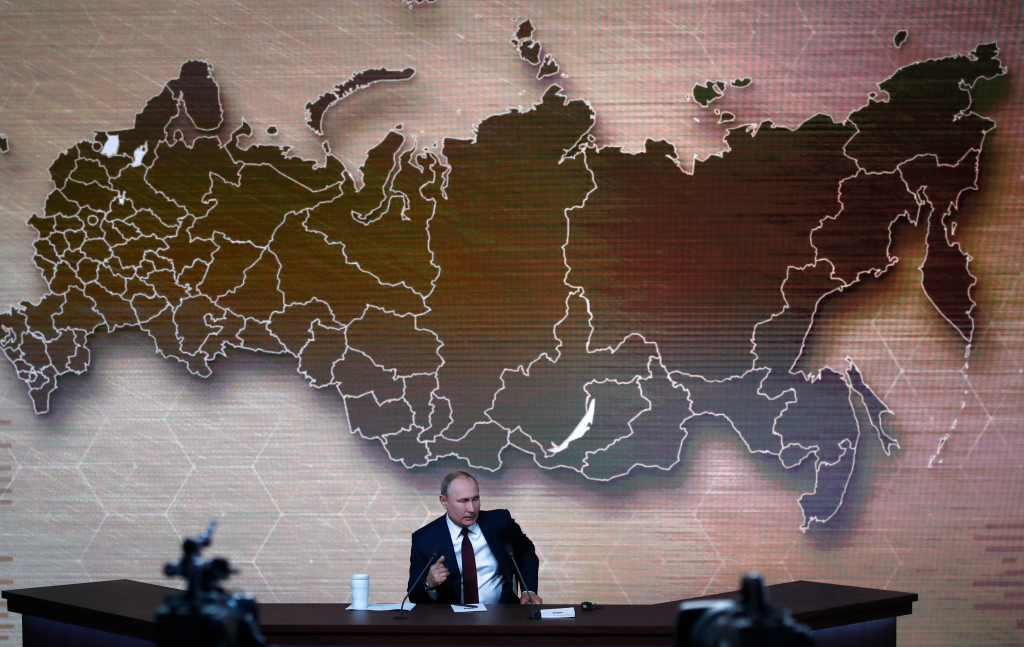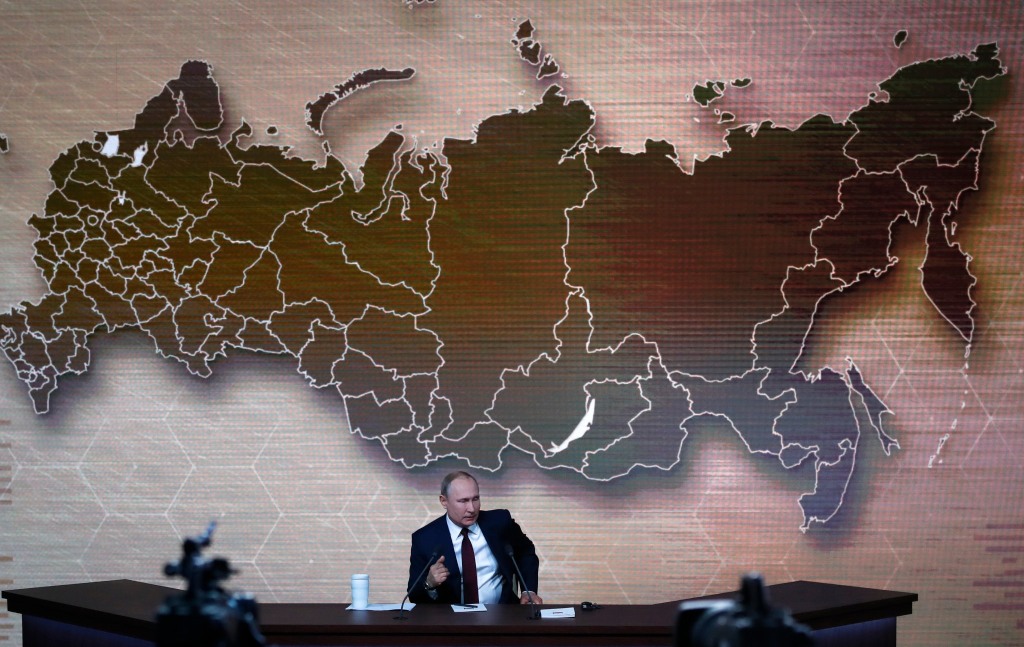 The political scientist and former Clinton official William A. Galston attempts to assess "The Fight for Ukraine From Putin's View." It's a plausible case:
An independent Ukraine is for Vladimir Putin what the Treaty of Versailles was for Hitler —a historical injustice imposed on a defeated nation at its moment of greatest weakness, to be reversed as soon as circumstances allow.

This is what I have gleaned from a remarkable article Mr. Putin published in July. As Russia puts more troops on its border with Ukraine and President Biden conducts emergency talks with President Putin, it is essential that the administration and the American people understand the threat.

Mr. Putin's master narrative rests on his interpretation of more than 1,000 years of Russian history, from which he derives a conclusion: Russians and Ukrainians are "one people—a single whole," speaking variants of one language, professing a common faith, sharing a common culture, whose separation results from a divide-and-rule strategy pursued for centuries by Russia's enemies. He attributes the idea of the Ukrainian people as a separate nation to 19th century "Polish elites" and Malorussian ("Little Russian") intellectuals, a theory concocted with "no historical basis" and subsequently adopted by Austro-Hungarian authorities for their own purposes before World War I.
None of this is terribly new, but it reinforces the notion that, for Putin, this isn't mere grandstanding and the talk of Russian ethnics in Ukraine isn't some great game of "lawfare" or "gray zone conflict." He seems to genuinely believe he's righting a wrong and has a duty to do so.
Galson expounds on the history a bit but this strikes me as the most important part:
Since the collapse of the Soviet Union, picking up speed after Ukraine's "Orange Revolution" in 2004 and 2005, Mr. Putin charges, Russia's enemies in the West have conspired with right-wing and neo-Nazi Ukrainians to create an "anti-Russia project" whose purpose is to drive a wedge between Russia and Ukraine. Although the two countries are "natural complementary economic partners" that have long developed as a "single economic system," the West has used loans and grants to cut Ukraine off from Russia and subordinate it to foreign economic interests.

After what Mr. Putin labels a "coup" in 2014 that led to the removal of a pro-Russian government, Ukraine's new government signed an association agreement with the European Union that deepened Ukraine's anti-Russian orientation, "inevitably" provoking "civil war" in the Donetsk region. Worse still from the Russian president's perspective: the deployment of Western military advisers, infrastructure and weapons on Ukrainian soil.
Now, this is almost complete horseshit. But I can understand why Putin would see it this way.
For the United States and other Western powers, Ukraine is simply another part of the Wilsonian project to spread democracy and reinforce the right of national self-determination that we follow more-or-less consistently unless it's very inconvenient. Ukraine was having elections and they were being stolen by anti-democratic forces that were aligned with Russia.
But, for Putin, Ukraine is, at very least, part of Russia's rightful sphere of influence (it's "Near Abroad") and quite probably rightly part of Russia Proper. While that view has zero basis in international law, it makes Western policy incredibly provocative.
Galston closes:
The "true sovereignty of Ukraine," Mr. Putin insists, is possible "only in partnership with Russia." The question is what this partnership would mean in practice. Mr. Biden can't give Russia's president a pledge that Ukraine will never join the North Atlantic Treaty Organization. Nor will the EU promise that its association with Ukraine will never ripen into full membership.

Mr. Putin can't achieve his aims through peaceful means. He must soon decide whether he wants to expand his military involvement in the Donetsk into a wider war.
It certainly wouldn't surprise me if it did, given both Putin's foreign policy and the likelihood that bold action would bolster his popularity at home. And, as noted earlier in the week, Ukraine simply means more to Russia than it does the West. We have very few arrows left in our quiver to employ against Putin and I can't imagine either the Biden Administration or any of our Western European allies are willing to go to war over the matter.